Hello all,
I am having trouble flashing one of our teams RoboRIOs. When I tried putting the 2022 image on it, it gave me an error saying the firmware was corrupt, so I tried to reflash the firmware, but then kept running into this error: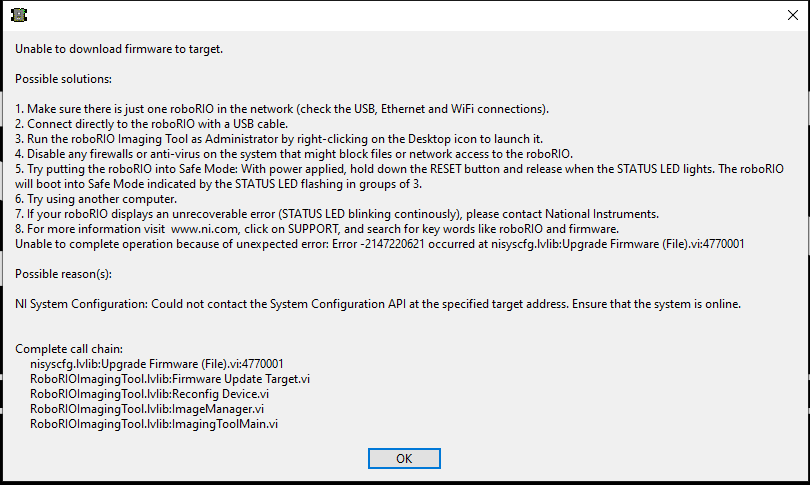 I've disabled all the antivirus and firewalls, restarted my computer, ran the image updater as an admin, and started the RoboRIO in safe mode. I'm plugged in directly over USB to the Rio as well. The roboRIO doesn't give an unrecoverable error light either.
The weird thing is just before this, I was able to flash another RIO with the 2022 image just fine.
Any ideas?