Hey everyone!
I've been trying to get the basic trajectory tracking to work on our robot, but it has not been going well. Below is the video of what the robot does after following the instructions as described at this WPILib Page.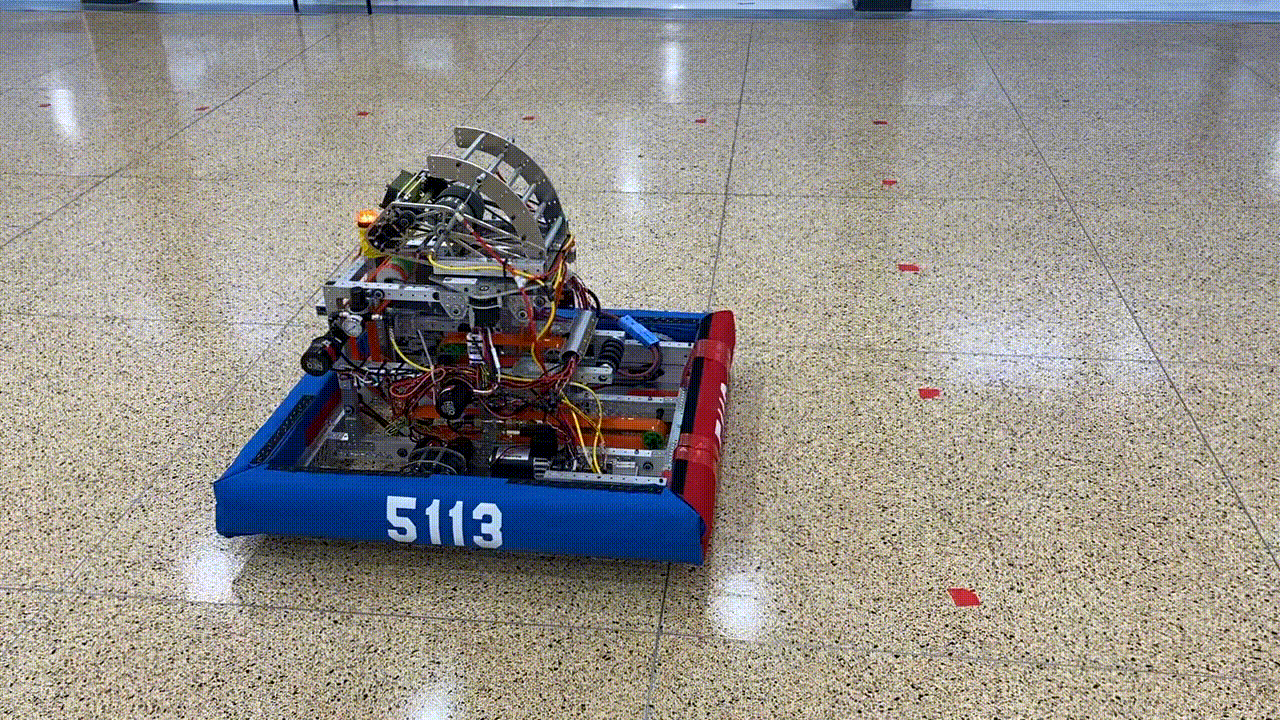 I might be completely wrong, but here are the issues that I think might be contributing to the problem:
When characterizing the robot with the FRC-Characterization Suite, the distances that it reports are consistent, but inaccurate. I've put the "Units per Rotation" value at 0.47877872 meters, which is the circumference of the wheels (6 inch diameter --> meters). The "gearing" value is set to 11.5. However, after running the data logger, the reported values are much higher than they should be.
The dynamic velocity vs. time graph has a section of it cut off. This might be due to setting the motors/encoders inverted value to the wrong value in the config file, but the robot moves in the right direction when enabled, so I'm not sure.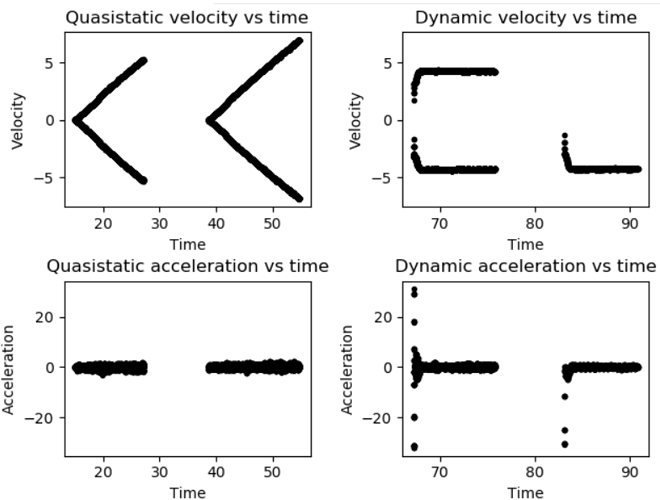 All of our code can be found at our Github. I'm really at a loss as to what I'm doing wrong, so any help would be appreciated!
– Vinay