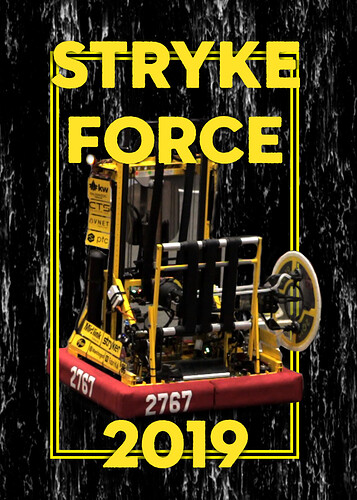 Hello everyone,
I'd like to show this collectible card concept, modeled after a football card my friend made. I used a still of our MSC alliance partner 2767's robot. If the still and texture were higher res, it would work as a poster too.
The photoshop skills needed are basic masking, free transform, and layer adjustment. Most people with photoshop experience could make one in 1-2 hours.
I think collectible cards of teams' robots would be an interesting idea (trade you a 118 for a 148, etc.) and we're getting ESPN spots, so we're entitled to sports cards too. Some searching tells me they've been done in the past (~2008) but didn't catch on back then. What do you guys think?