We have been experiencing a strange issue since the beginning of the 2020 season. Every now and then when using our robot, we will suddenly lose both Com, and Robot Code.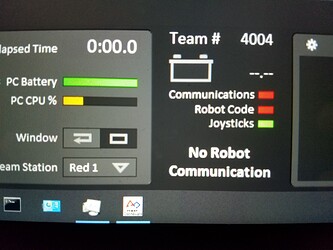 However, the driver station reports that it's still connected to our radio.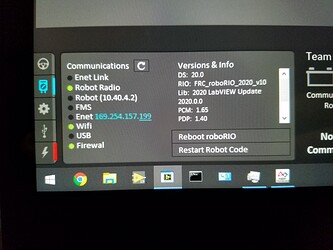 When this occurs, we are unable to ping our roboRio. The only way we've found to reliably resolve this situation is to power cycle the robot. Once we do so, communications and robot code are restored.
This problem occurs with no discernible pattern. We can sometimes go hours without having an issue. Other times the issue will resurface after only 10 minutes. The driver station logs don't reveal any errors other than "roboRio disconnect" shortly before we lose communication, and this has happened repeatedly with two completely different controls systems (i.e. two different roboRios, PDPs, Radios, Driver Stations, etc.) So while this could still be a wiring issue, at this point, I find it very unlikely. I don't any have pictures of the roboRio's indicator lights on hand. But if I recall correctly, they don't display any unusual behavior or errors when this occurs.
There are several other threads that describe problems very similar to those we are experiencing. However, none of them have definitive solutions. I've also noticed that 3/4 of the threads I found on this issue were either started by teams using LabView (like us), or were necroed this year by teams using LabView.
Any help is appreciated.