So currently, our robot weighs in at around 60 pounds. we want that number HIGHER.
our biggest priorities are lowering the center of mass for less "tippyness" as our design has approximately 40% of the weight up high, and getting as much weight as possible so were better at defense/not being effectively defended against.
Our drivetrain has a few places that are perfect for small, dense weights. but we don't know what types of weights we should buy. below is an image of the drivetrain to get an idea of the space were working with: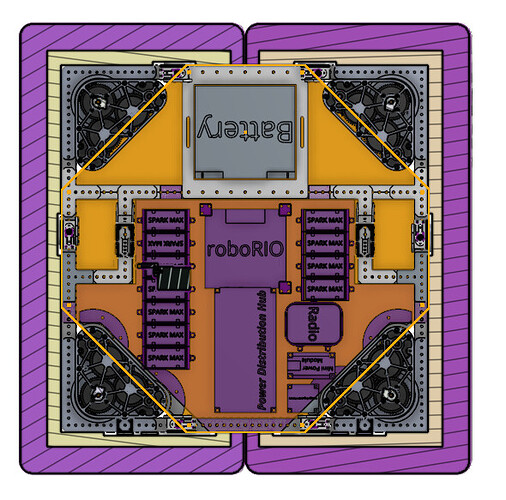 the weights would go in the two rectangles on either side, and in the two triangles next to the battery. most of the weight of the robot is on the front (bottom of the image) so that's why were thinking we'd put the weights in the back (top of the image)
our main question is this: what type of weights would be best?
we found these weights with a quick google search, but we are a little hesitant to use lead because of safety concerns.
we also considered cutting off the shelf exercise weights to fit in our space, or making a bracket for them.