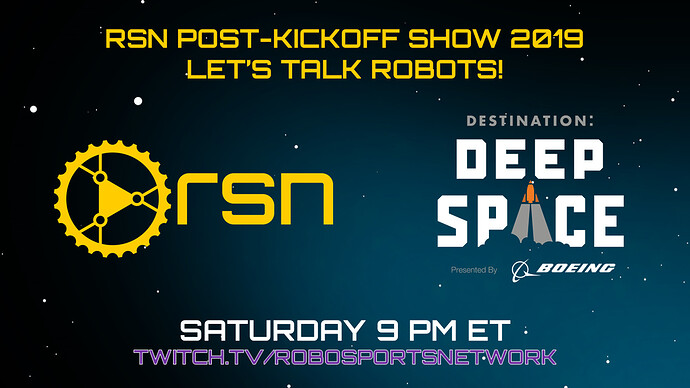 It's the most wonderful time of the year; it's kickoff!!
RoboSports Network is incredibly excited to launch (pun intended) our sixth season of GameSense with our first episode, THIS SATURDAY at 9 PM ET. All we're doing is talking about the 2019 game, Destination: Deep Space with the RSN crew and the Twitch chat. What better way to end a day of talking about robots with your team than to tune in and do it some more! We're talking about our first impressions, game strategy, hot takes, and whatever else comes up!
What better way to end a day all about robots than to do it some more with RSN!
Tune in Saturday at 9 PM ET at twitch.tv/robosportsnetwork or on youtube.com/robosportsnetwork if your school or build space blocks Twitch.