"Rumble 7" currently has 21 of 32 teams registered and it looks like it'll be a fun event!
The slate of Rumble teams are coming from 3 states, and includes 5 of the 6 finalists from the FIRST Chesapeake Championship. Also, the new leadership of FIRST Chesapeake will be there… they've indicated that they'll visit each of the region's offseason events to meet the teams and volunteers.
This year's event on Saturday, November 5, will return to our original venue, Menchville High School, where the event was held 2014-2016.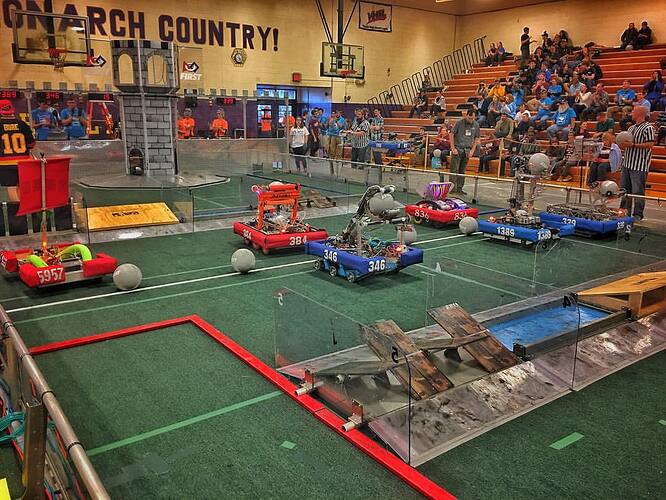 Compared with our 2017-2019 venue, at Menchville we will have:
A larger practice field (big enough for all your autos!)
Pits and field in separate spaces, and bleachers on both sides of the field
Lots more cafeteria space (and no conflict with an SAT test happening simultaneously!)
Significantly easier load-in & load-out
Much more parking
We hope to see you there!