I don't have a big enough lens.
Not many team shirts but 15 years of competitions. Probably 150 to 200 event shirts. The oldest being 2005 PARC.
I have alot so cant put pictures but my list is below.
16 black widow
148 robowranglers
118 horizon shirt
118 team shirt
148/118 space cowboys
148 victory spins
217 Thunder Chickens
254 cheesy poofs 1x m and 2x L
316 lunatecs
341 miss daisy
1114 simbotics
1619 upper creek team shirt
2056 streak
2451 team shirt
3847 hoodie
4414 High tide shirt
2017 World Champs Alliance
Shirts I want to add to my collection: 1678, 359, 4613,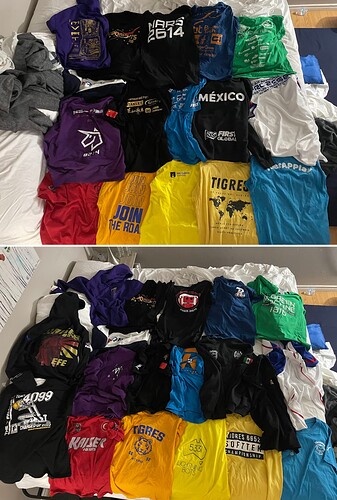 I have collected a couple…
115 MVRT Hoodie
118 Robonauts shirt
2614 MARS shirt
2 325 Respawn Robotics shirts
1816 Green Machine shirt
2468 Team Appreciate Jersey
2 22508 SUPERNOVA polos
4 6652 Los Tigres shirts and hoodie
8214 Cyber Unicorn sweater
2 6989 KAISER hoodie and shirt
4099 The Falcons championship shirt
5331 shirt
And my collection continues to grow

Same on event tee's from the last 20 years (most of which don't fit). Still have a shirt from my first event; Fall Fury 2003 hosted by 213 The Dirty Birds
Let's just put it this way.
This is what I took to champs. The bag on the right held everything I needed to live and function for 4 days. The bag on the left is stuff to trade.
. So much…
Looks like a backpacking backpack lol
Hehehe, time to cause some confusion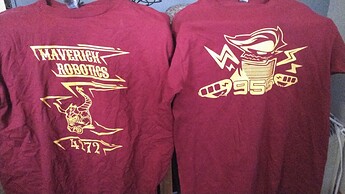 But we all know that it's not about the shirts, it's about the story. Like the time I traded half a llama cake for a 3357 shirt.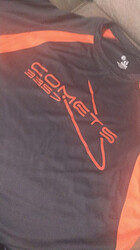 I had a lot of time to trade shirts in 2019 since I wasn't old enough to be on the team yet, so I'm lucky enough to have gotten a decent size collection pretty quick!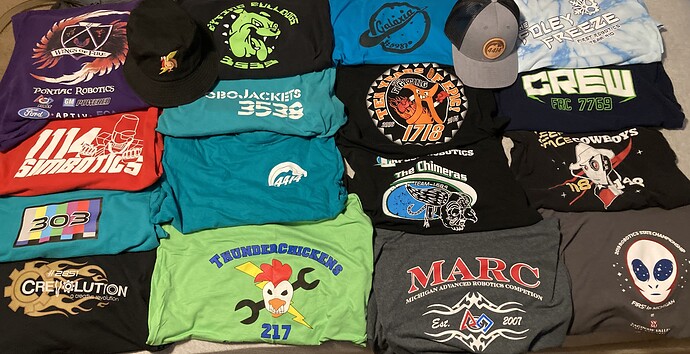 I also have a few shirts from the FTC teams I was on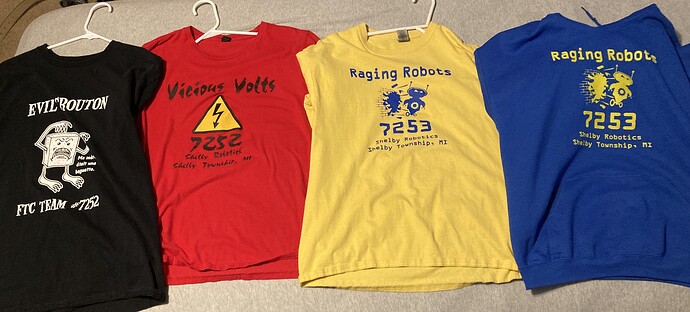 Something like that. I like to cause mayhem at the Torbots by wearing older team shirts, particularly from the BeachBots, on some days. I'll have to see if I can find the 2003 Champs shirt, though I think that one landed in the quilt at one point.
I see you have several FIM shirts. I know that there are several people on my team that would be willing to trade a Gearheads shirt into your collection.
You reminded me i need to buy a BOB shirt sometime in the near future lol
I'd love an 1189 shirt! I sent you a DM