Has anyone seen this error before? We are running a single spark max on our intake to use a Neo 550. When running code from our programming laptop we get the following error pretty regularly. When code is deployed to the robot it happens less often but has still happened occasionally.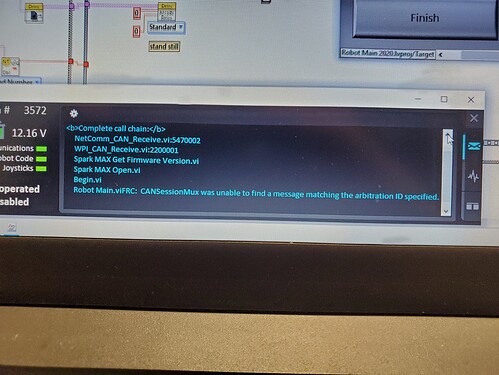 CAN id's have no conflicts, but when this error pops up we have no intake because the spark max doesn't respond (blinks magenta). Rebooting the RIO sometimes clears it, sometimes it doesn't.
We have been in touch with REV support, but haven't heard back on a solution yet and we compete Friday.