It is only day one but let's see what we can see…
All numbers are calculated using the Ranking Page data scraped from TBA (thanks guys).
The data presented is MEDIAN / 90th PERCENTILE and are normalized to be per match data.
Some interesting things to note.
First of all, basically all divisions are 80% climbers with DAL out in front for some reason at 87%.
The MAIN thing I noticed is HOKEY SMOKES what is up with DAR and DAL and Pressure.
THOSE DIVISIONS CAN SCORE SOME FUEL!!! (Shut me up with all that "fuel is for the few" noise) The 90th Percentile team (not the TOP team) is averaging in the 30s in both those divisions AND DAR is almost averaging 40!!! That is NUTS.
SO I had to make a chart that showed the Average Pressure for each team in the division, sorted by best to worst (left to right).
In case you can't see it on that scale, I have just plotted the top 15 teams per division (at scoring fuel).
DAR and DAL are killin' it when it comes to pressure. Look at how much above the other divisions those top 15 teams are…
Data attached in a spreadsheet if you want to do your own analysis.
Discuss.
Dr. Joe J.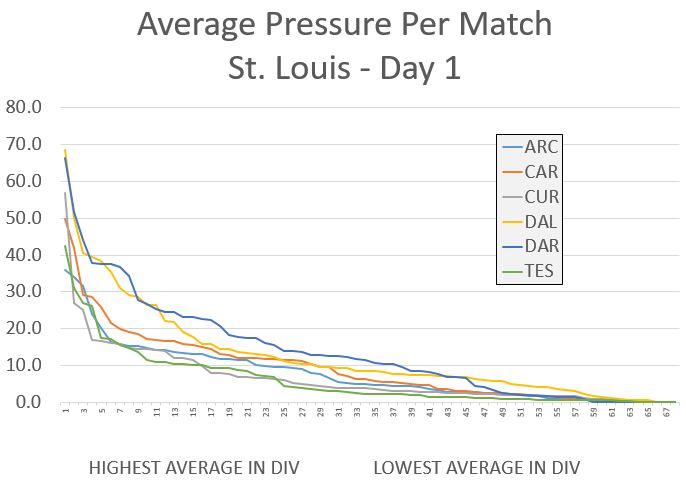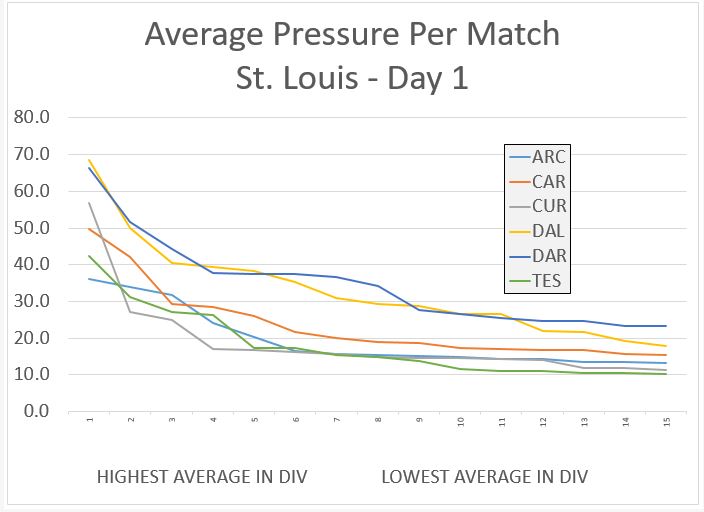 StLouisDay1b.xlsb.xlsx
(94 KB)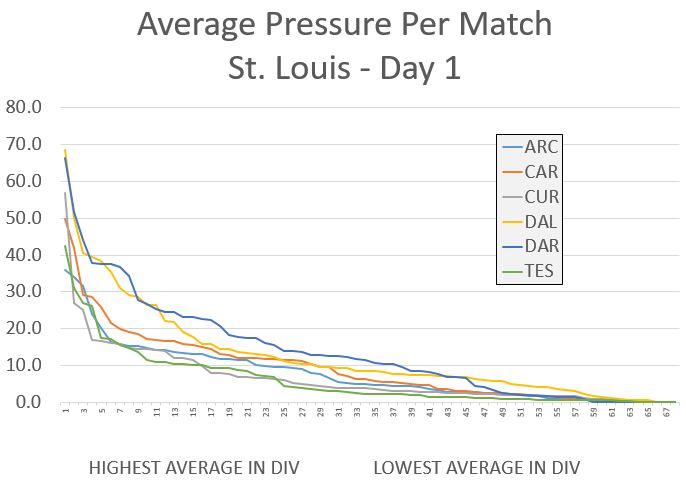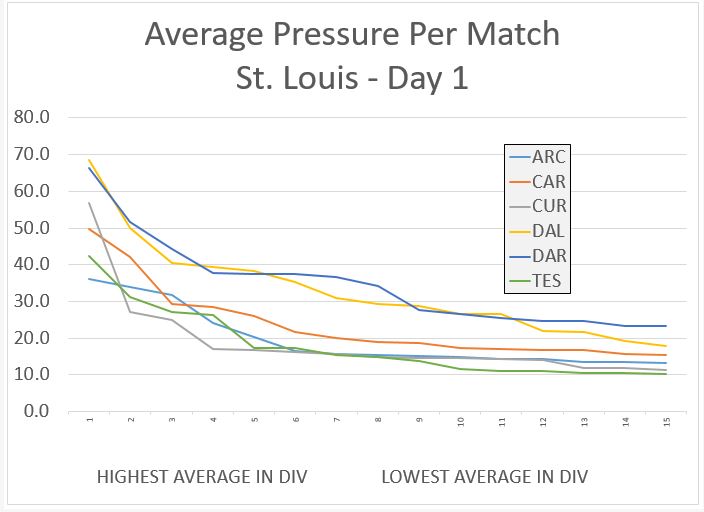 StLouisDay1b.xlsb.xlsx
(94 KB)