There may not be consensus, but those of us who like our sense of hearing to remain in tact and begging you, please, stop yelling "ROBOT!"
I said I'd buy a shirt, so I'm doing one better – selling them. Thanks of course to @juchong for buying StopYellingRobot.com and @gixxy (who is all in on this!) for the graphic.
100% of profits go to benefit VoteRiders, a non-partisan, non-profit organization aimed at protecting the right to vote. Why VoteRiders? There are lots of real problems in this world–this isn't one of them. We can have fun and should be responsible at the same time. When we disagree on things that matter a lot more than this, the best thing we can do is vote. I'm selling these close to at-cost, with $1-2 profit on most items as a donation.
Comes in a variety of colors XS-5XL.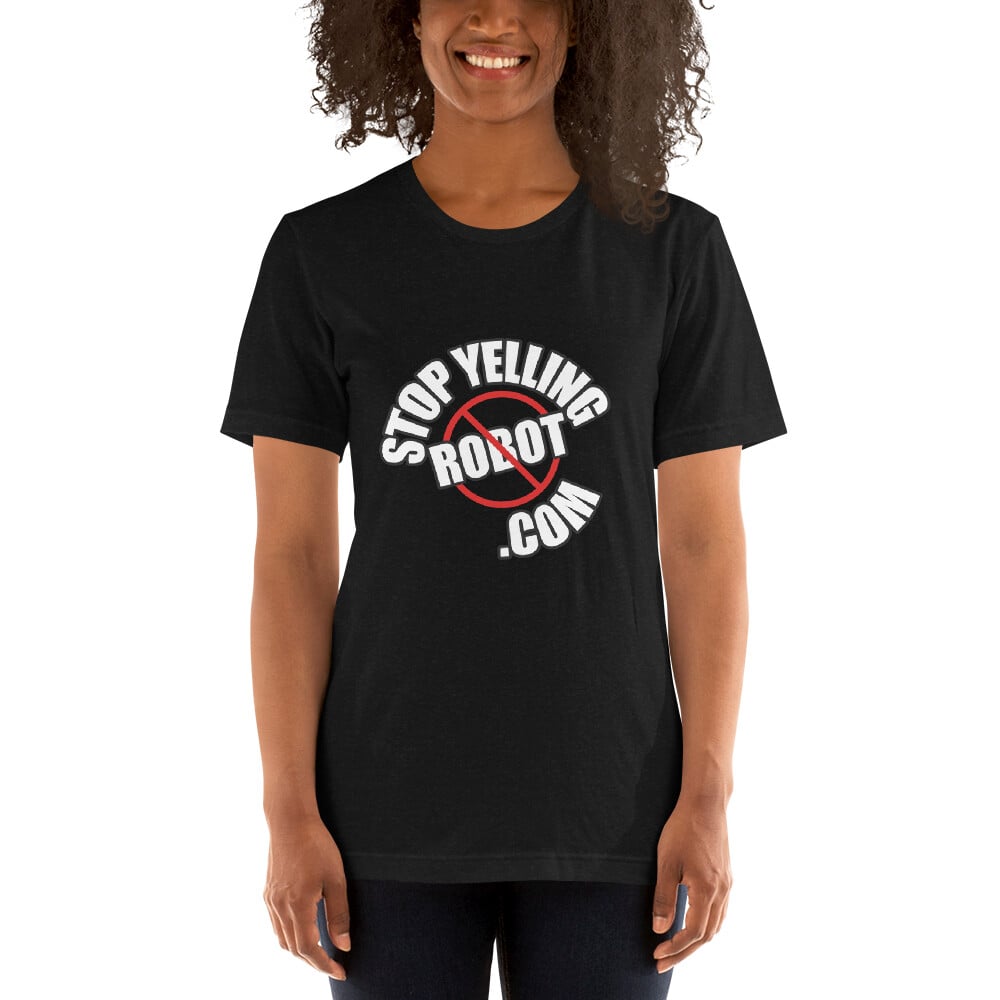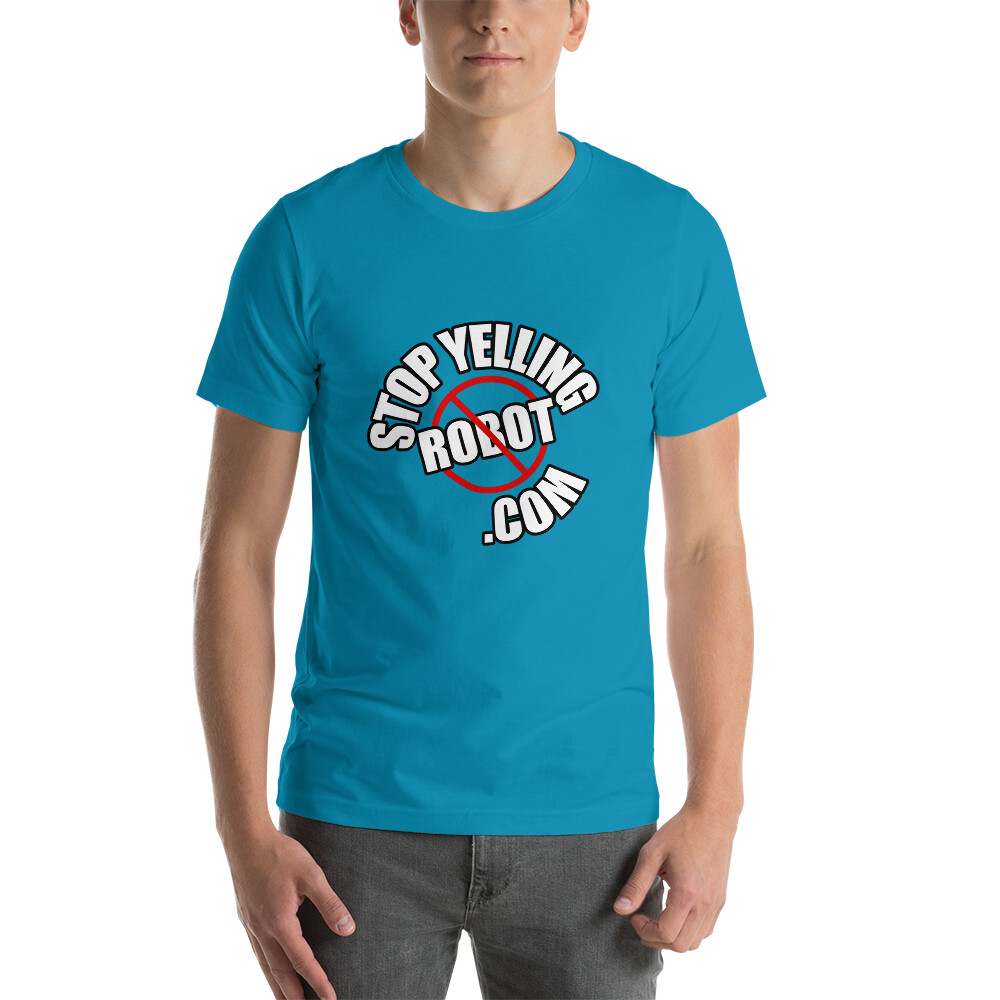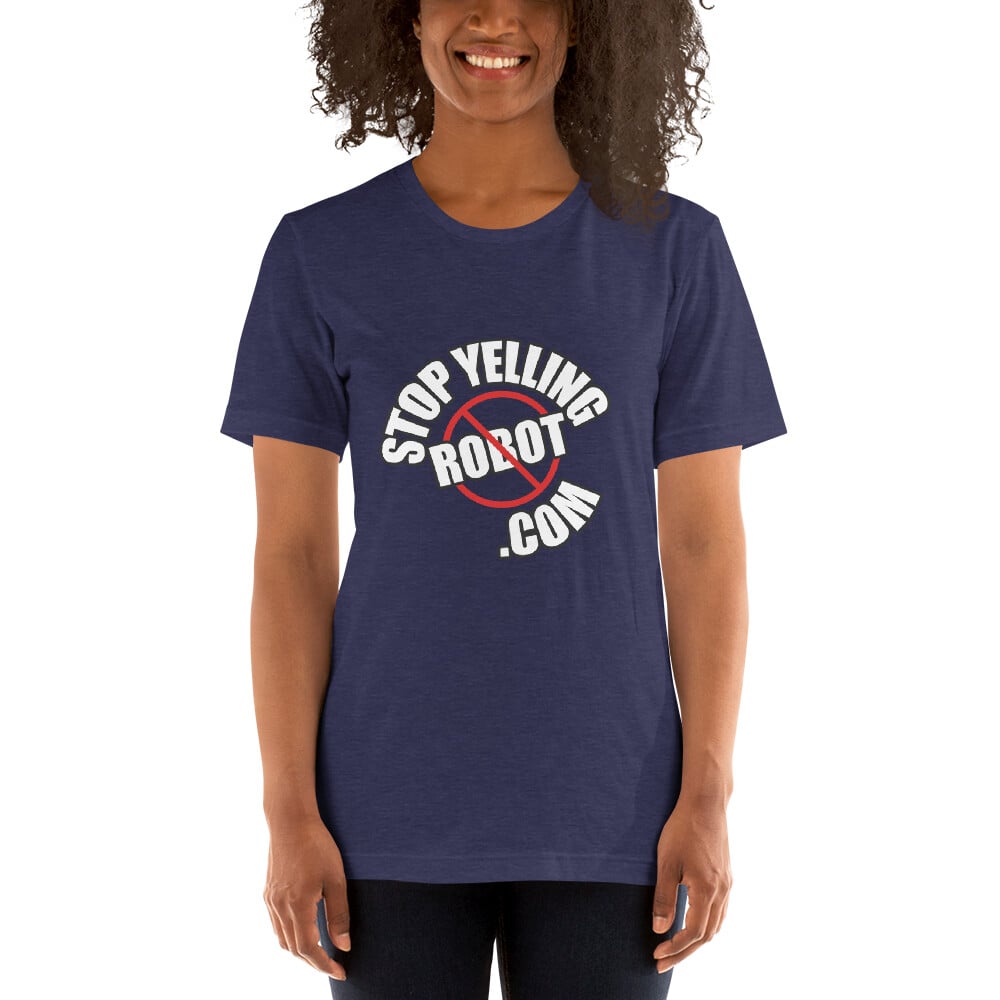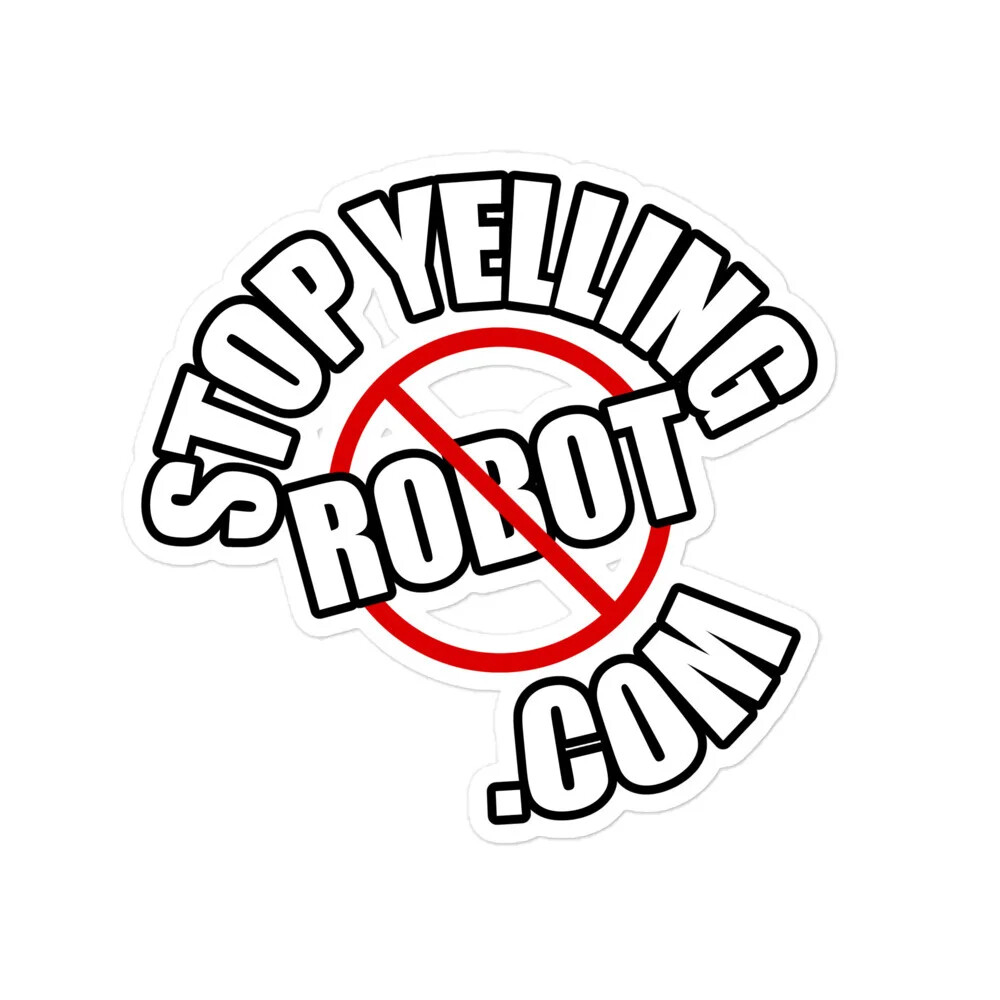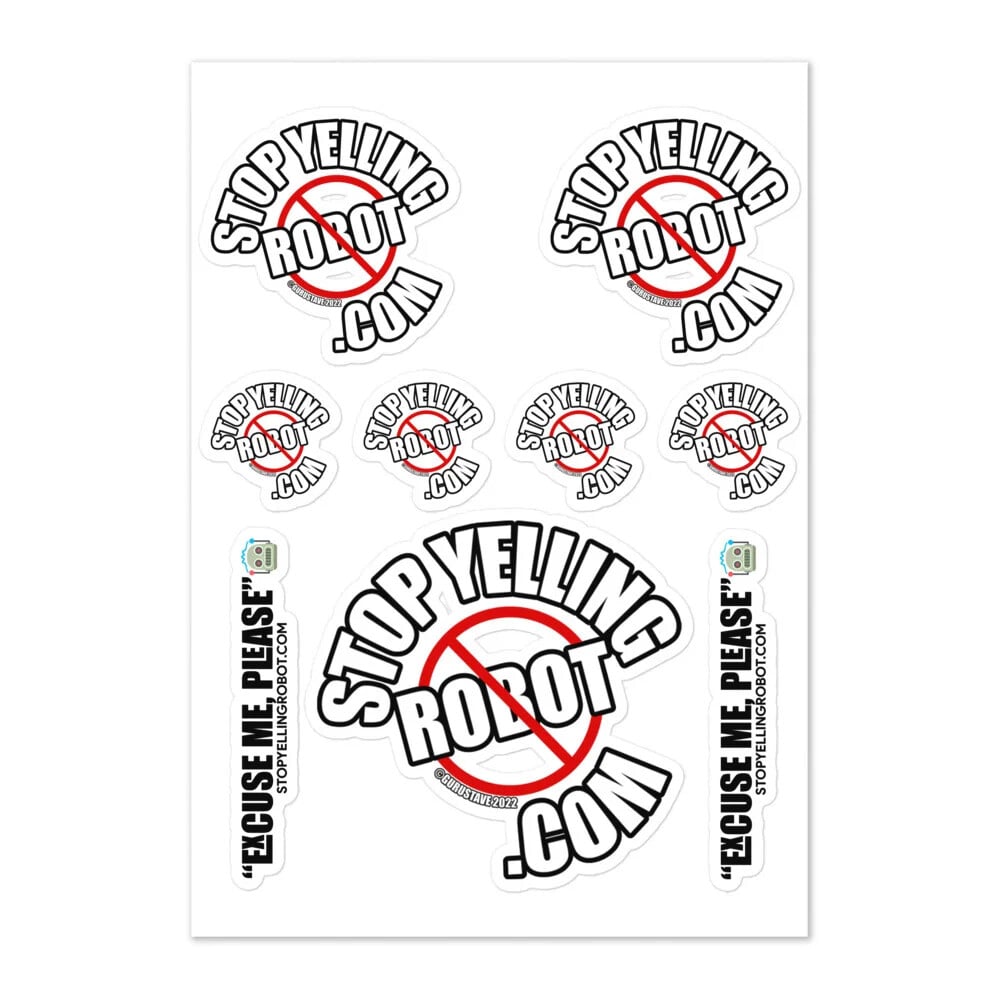 Note on shipping
Shipping costs are kind of funky with the variation in item weight and countries. If you're ordering more than one item (a t-shirt and either sticker item or two t-shirts), use code BUNDLE for a discount on shipping.
If you're ordering three or more items, shipping internationally, or your cost just seems generally high, DM me and I may be able to help you save some money on the order.
Where to put the stickers
I do not take responsibility if you put the stickers in these totally hilarious unacceptable locations:
On the concrete bucket used for the live stream
On the pit admin table
On a queuer's clipboard
On a lead queuer's back
On the robots of every team who shouts "ROBOT" when they're not looking
On the WPA Kiosk laptop
Sales are open indefinitely since this is printed on demand (from an awesome vendor, I might add), but subject to stop at any time if this proves to be more work than I'm expecting.