Not quite the same, but nothing new…

The 4WS test car created by fusing the front sections of two Accords. Putting together two front sections, instead of modifying one complete vehicle to four-wheel steering specifications, greatly enhanced the progress of development.
Gotta share something kinda cool from the old days. Back in 2001, we had a 3-motor drive-train I believe the team called "4 wheel drive, 4 wheel steer" or sometimes "crab drive". All 4 wheels were powered together, the front two rotated as a pair, and the back two rotated as a pair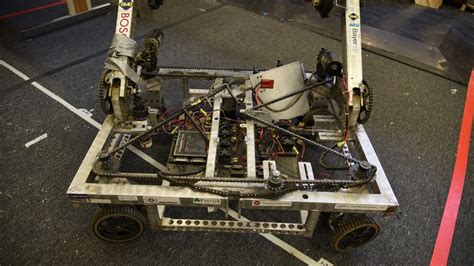 At the Midwest regional, we won the Delphi "Driving Tomorrow's Technology" award for this system.
Literally later that very same year, GM introduces on the Silverado/Sierra a new feature called "Quadrasteer by Delphi".