Hello CD,
The 3171 Hurricanes are experimenting with swerve in the dwindling offseason, and got some Swerve X modules to play with. However, we found that the new late 2022 hardware iteration of the CANcoder, called "vh" does not work with the provided 3d printed base. New surface features on the encoder chip side prevent it from seating, keeping it from being properly aligned with the magnet, and putting stress on the board. This base is pocketed additionally to accommodate these features.
CANcoder Swerve X Base and Cap
The base is redesigned to use one of the machine screws from the CANcoder kit (not the sheet metal screw). Then, the cap bolts with some 1/4" longer machine screws through the base into the top plate of the swerve. The cap is holed so the status light can be observed while it's on, and has shoulders inside that additionally secure the encoder into the recess.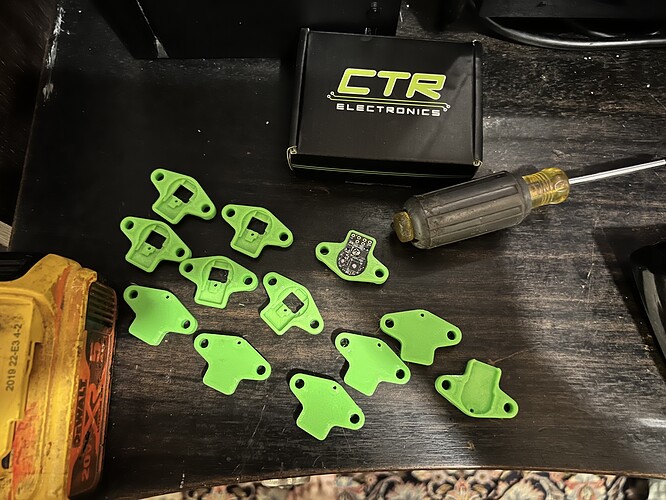 We wanted to share our solution to this little problem, as we see a lot of teams moving to try swerve for this year, and this was an unexpected stumbling block. These parts will work with legacy CANcoders and SRX Mag encoders, as the pocketing is additional to the stock part.
Best of luck in 2023 from the 3171 Hurricanes!