This is what our motor settings looks like: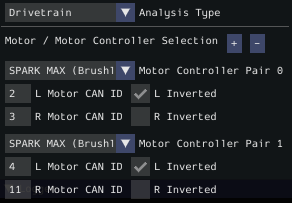 When we deploy this, It says "NT Disconnected" and our driver station says that we have no code.
When the motor controller selection is set to PWM, the code works, but does not do anything because we are using Spark max
We are using a kit of parts chassis . ID 11 is following ID 3, and ID 4 is following ID 2.
Any help is appreciated.