Our team rapidly went through these stages:
what drive base style?
not mecanum this year
hey we have spare tank treads!
And I agree that because of the 1 inch floor barrier, mecanum is not a viable option here and that a tank style drive is for the best. However, I want opinions on whether we should build the AndyMark Base Kit with 6 wheels (or 4 wheels) or do a tank with treads. Three things I worry about are agility, speed, and bumpers. How does one design bumpers for a tank, where the front treads are raised? Similar to this: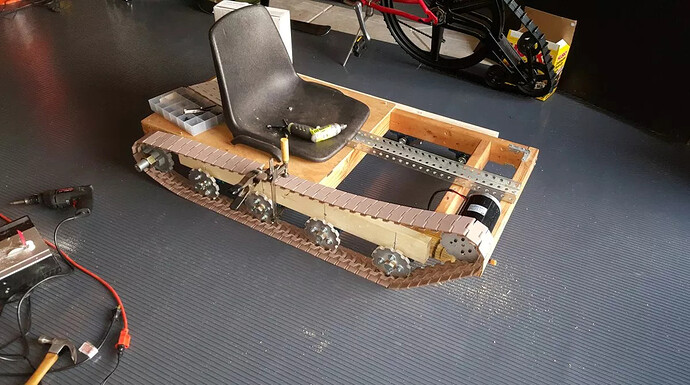 Shoot me with anything!