Crash Course FRC – Build Process
By Tim Flynn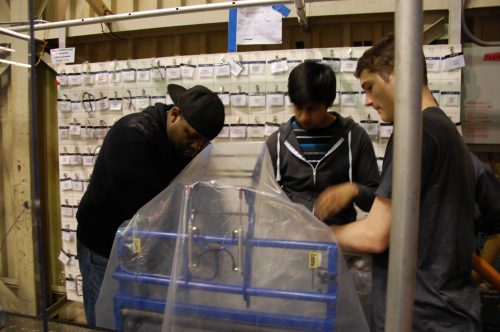 To understand why the "greats" of the FIRST Robotics Competition achieve so much in so little time requires us to go outside the bot, and to look at both the people and the process. In this series we'll be delving into a few amazing teams, why they're so dang awesome, and probably get a reminder why I should fanboy a little less in public.
Process
To be effective at competing in the FIRST Robotics Competition, we need to outline our criteria for competitiveness. For some, simply making it to the field is the challenge, for others, it's maximizing their district points. For the sake of this, we'll say to be "competitive" is to contribute as positively as you can to everything you participate in. Not only matches, but also the lives of those on your team.
Check out the media samples and the rest of the article here: https://blog.thebluealliance.com/2018/10/13/crash-course-frc-the-process/