Team 1114 - Simbotics, proudly presents our 2020 robot, Simbot Siakam!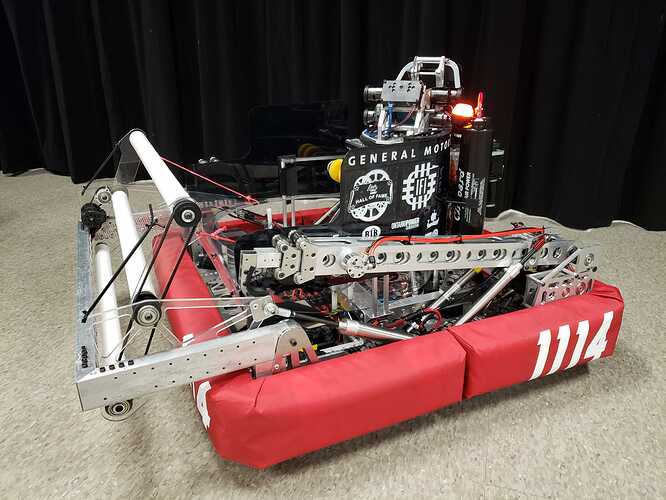 Team 1114 is sponsored by General Motors, Innovation First International, The District School Board of Niagara, Ontario Power Generation, Hema, Solidworks, Vykan, and many other generous sponsors.
Simbot Siakam will be competing at the Humber College and University of Waterloo District Events, The Ontario Provincial Championship (if we qualify), and the FIRST Championship in Detroit.
Follow us on Instagram and Twitter @frc1114 for all the latest updates, pictures, and videos
#TeamIFI