Team 1114 - Simbotics, proudly presents our 2022 robot, Simbot Sureshot!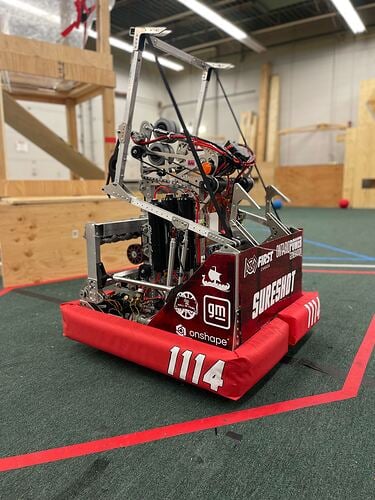 Team 1114 is sponsored by General Motors, Innovation First International, The District School Board of Niagara, Ontario Power Generation, Onshape, Vykan, and many other generous sponsors.
Also a huge thank you to team 3847 Spectrum for their build blog and climber design.
Simbot Sureshot will soon be competing at the St. Mary C.S.S day 1 event and the Ontario Provincial Championship.