Tired of team members lifting batteries by their cables? Tired of telling them to not lift by the cables only to watch them do it again? Well, worry no more. A small group of rookies and veterans on Team 1294 Pack of Parts decided that for their first solo cad project they wanted to solve this exact issue and made a wonderful battery handle to help lift batteries.
This battery handle is a two-part, 3D printed design that screws together around the top of your battery to help provide a good, solid grip and an easy to lift handle without crushing your wires. We used these handles throughout our season and had zero failures with them. They make life so much easier, be it allowing for a good spot to tie the battery down from (Velcro looped around the handle), or some nice and easy hot swaps at comp. But obviously, the biggest bonus is that they prevent people lifting batteries from the wire by providing an easier to use option.
Here are some pictures of them from CAD and the link if people want to create some for themselves. I'll add some Irl pictures for them later once I take some.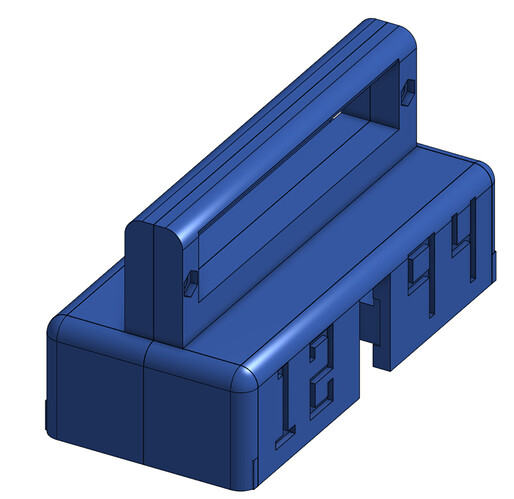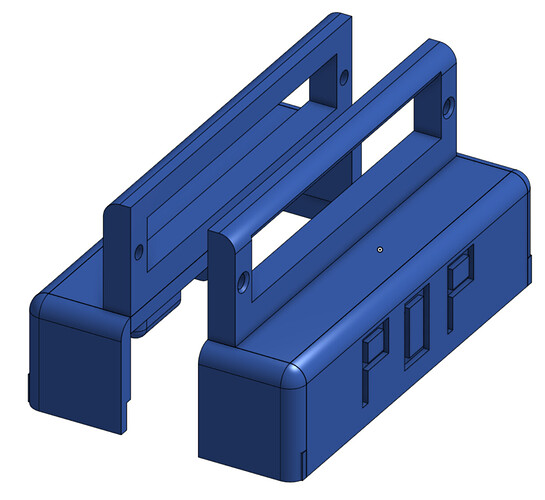 OnShape Link: Documents (onshape.com)
If the OnShape link above doesn't work, then you can just search up "Battery Handle V4" in the public documents on OnShape and look for the file made by a "Charlotte Gruian"
This is my first topic on CD so forgive me if I did this wrong.
Thanks for reading!