The Oxford RoboCats are hosting an off-season event this summer. Checkout our site: https://robocat-astrophe.team2137.com for more info and to sign up!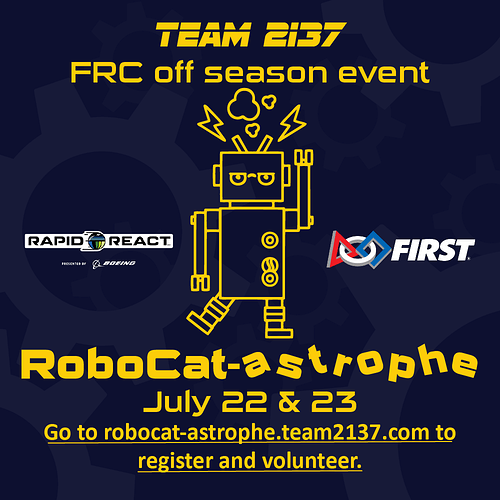 Will the awards feature the hindquarters of a feline?
Cat as$ trophy…

My apologies in advance for the awful, awful pun.
LOL - You should come to the competition to find out.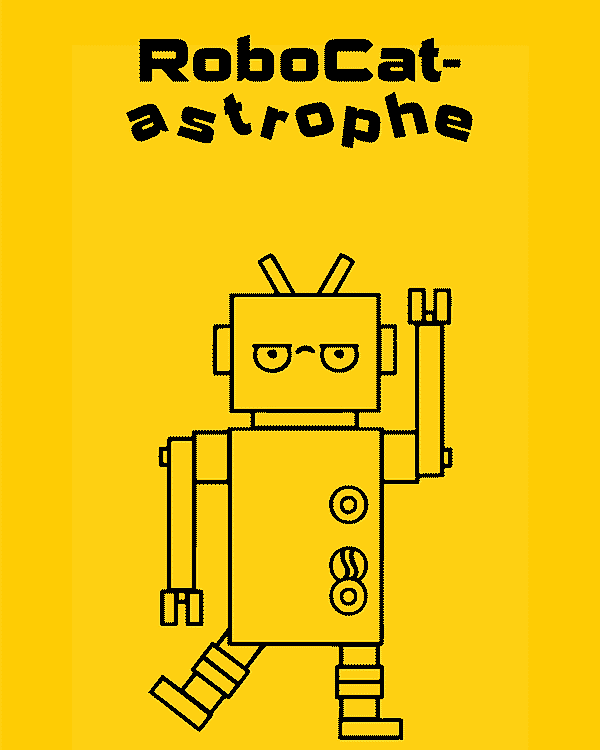 Only a month to go until the first ever Oxford Off Season Event: RoboCat-astrohpe - Register before July 1st to get the early bird discount!
I received my volunteer assignment yesterday. I'm looking forward to it.
Are any rule changes being contemplated?
Hi Gary - Any rule changes you recommend will be welcomed. Thankyou for volunteering we look forward to seeing you. I will email you all the ref's we have assigned so you can discuss with them your ideas.
We only have 10 Teams registered. Would love more teams. We have a lot of volunteers for key roles, we just need the teams!!!
|1|6861|The Tyros Team|Livonia|
|2|2832|The Livonia Warriors|Livonia|
|3|3098|Waterford Robotics|Waterford|
|4|33|Killer Beez|Bloomfield Hills|
|5|302|Lake Orion Dragons|Lake Orion|
|6|2834|Bionic Black Hawks|Bloomfield|
|7|1506|Metal Muscle|Flint|
|8|8728|Argonuats|Troy|
|9|226|HammerHeads|Troy|
|10|2137|Team2137|Oxford|
MARCs only rule change allowed human players to shoot at any time during the match. I felt it was a good change that didn't affect match play too much.
Big Bang played the playoffs where the captains couldn't pick each other, and I thought it made the playoffs more balanced.
That it did especially with so few teams. We went out right away but we were also trying out an all new drive team.
Team list is shaping up nicely, going to be a fun event!
33
51
226
302
1506
1684
2137
2832
2834
3098
5084
5460
6861
8728
Will there be a 2023 version?