Team 254, NASA Ames Robotics "The Cheesy Poofs", presents our 2019 robot: Backlash.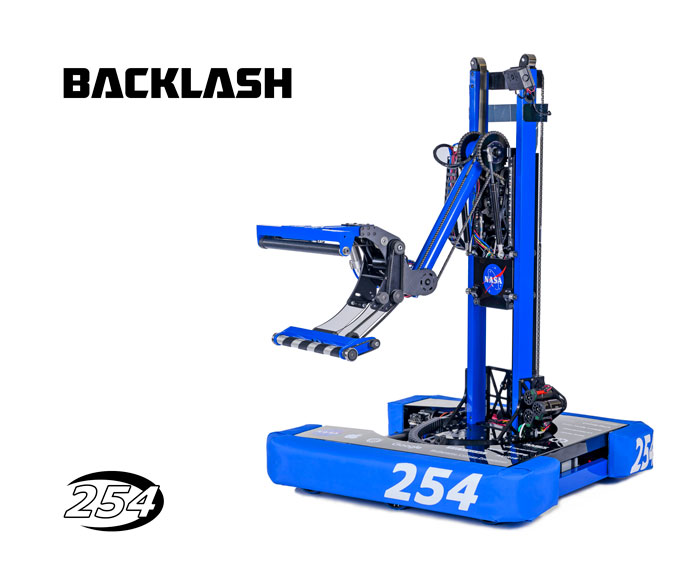 We don't have time to film a reveal video most years, but due to popular demand, this time we put something together: https://www.youtube.com/watch?v=NCY2jt-uObE
Backlash will compete at the San Francisco Regional, Silicon Valley Regional, and FIRST Championship in Houston.
Team 254 is sponsored by NASA Ames Research Center, Apple, Google, Lockheed Martin, Innovation First International, Analog Devices, West Coast Products, AMEX Plating, Gilbert Spray Coat, Applied Welding, Auris Health, Carbon 3D, BAE Systems, Seabed VC, The Magarelli Family, Intuitive Surgical, Vivid-Hosting, Dropbox, and Bellarmine College Preparatory.