Team 254, NASA Ames Robotics "The Cheesy Poofs", presents our 2023 robot: Breakdown.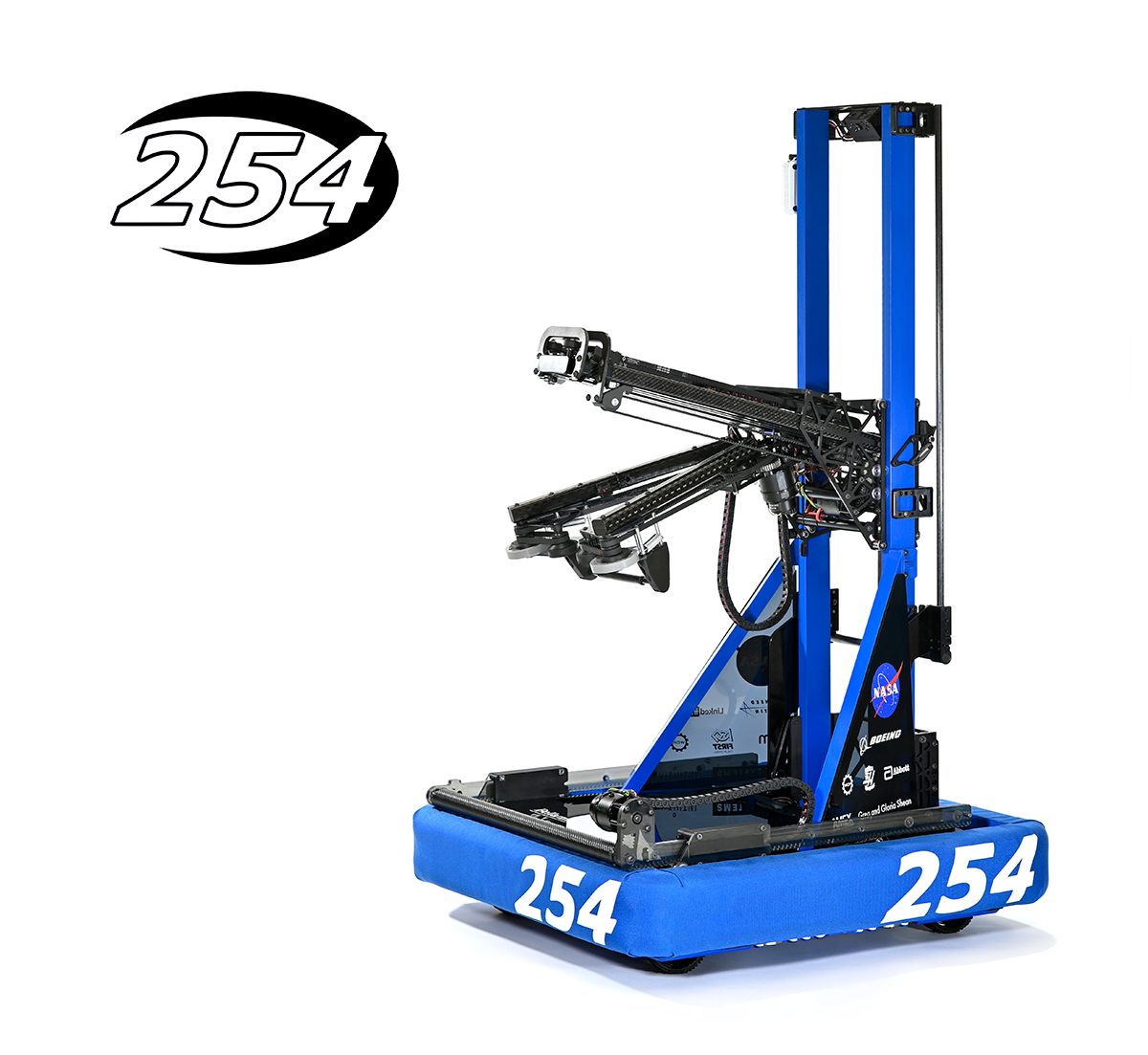 Breakdown will compete at the Sacramento Regional, the Silicon Valley Regional, and the FIRST Championship.
Team 254 is sponsored by NASA Ames Research Center, Greg & Gloria Shean, West Coast Products, AMEX Plating, Gilbert Spray Coat, LinkedIn, Abbott, Boeing, Gene Haas Foundation, Lockheed Martin, BAE Systems, Intuitive Foundation, FIRST NorCal, Arm, Dropbox, and Bellarmine College Preparatory.