Team 254 is proud to present our Technical Binder for the 2020 (and 2021) seasons.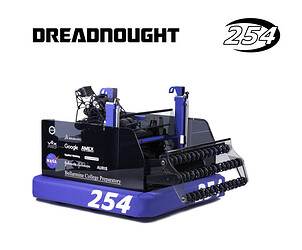 The Technical Binder, along with our Reveal and Season Recap videos can be found on our team website.
Dreadnought never got to compete at a regional, but we are (as long as the school allows) going to pursue attending California offseasons this Fall. We are still deciding whether or not to release the build blog, but we will eventually be releasing the 2020 Code when it is ready.
Myself and other students/mentors from the team are also happy to answer any questions you have about the robot and these past two seasons, but I advise anyone to skim through the Technical Binder before asking a question.
We do not upload / directly share CAD files, but I can pull up screenshots if needed to clarify confusions.