Team 254, NASA Ames Robotics "The Cheesy Poofs", presents our 2020 robot: Dreadnought.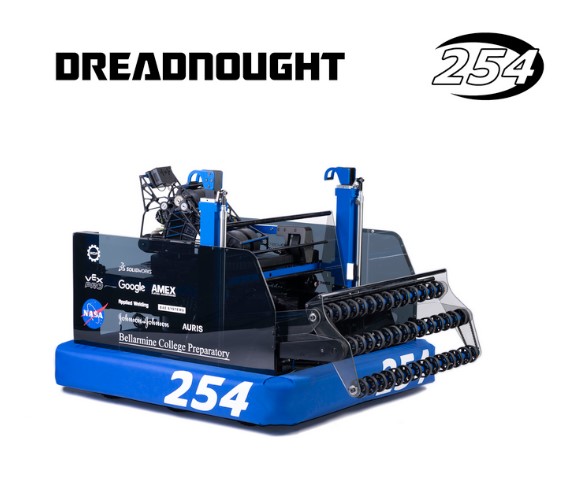 Video: https://youtu.be/m-QVxS8TvDo
Dreadnought will compete at the Central Valley Regional, the (postponed) Silicon Valley Regional, and the FIRST Championship.
Team 254 is sponsored by NASA Ames Research Center, Johnson & Johnson, Apple, Google, Lockheed Martin, Innovation First International, West Coast Products, Gilbert Spray Coat, AMEX Plating, Applied Welding, Auris Health, BAE Systems, Intuitive Foundation, Qualcomm, and Bellarmine College Preparatory.