Team 254, NASA Ames Robotics "The Cheesy Poofs", presents our 2022 robot: Sideways.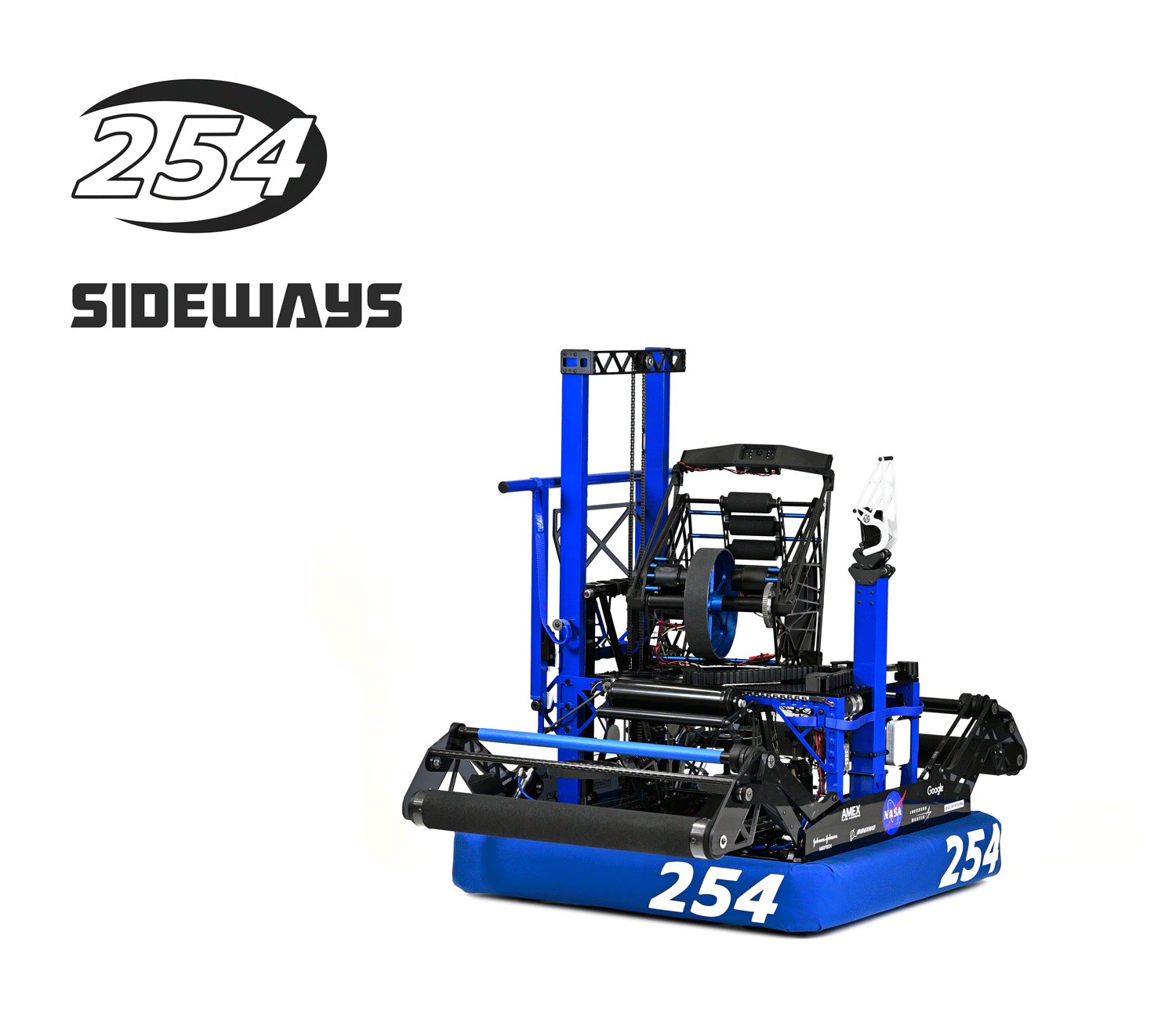 Sideways will compete at the Sacramento Regional, the Silicon Valley Regional, and the FIRST Championship.
Team 254 is sponsored by NASA Ames Research Center, Innovation First International, West Coast Products, Gilbert Spray Coat, AMEX Plating, Gloria & Greg Shean, Johnson & Johnson, LinkedIn, Google, Boeing, Abbott, Lockheed Martin, BAE Systems, Intuitive Foundation, Arm, and Bellarmine College Preparatory.