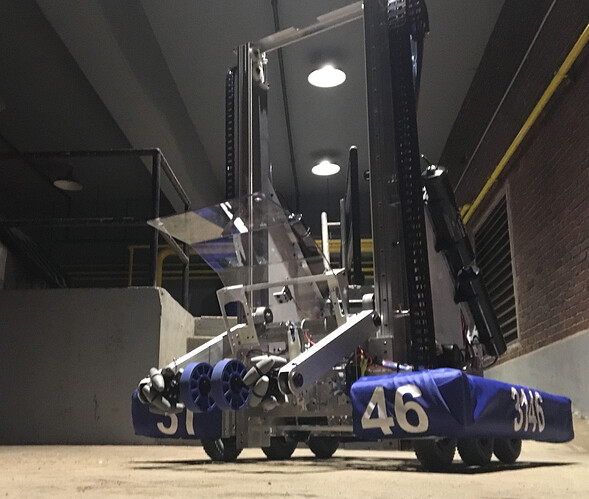 Team 3146 is proud to reveal their 2019 robot, BUGGIN!
https://www.youtube.com/watch?v=wSQHZPfaBh4&feature=youtu.be
Good job I Love it looking forward to playing with you all at rhode island in a couple weeks!
Looking great! One question - can you have your drivetrain be in brake mode during your climb? I noticed that you roll back a little once the actuator is pulled up, maybe due to the placement of the battery, but being in brake during the climb could save you some potential headache.
Yep, we can definitely have it be in brake mode during climb. We've got plenty of tweaks and upgrades for the robot during our unbag time before Rhode Island planned out! The climb in the video is actually our first successful automated climb (slow and cautious like a baby taking its first steps), so it'll definitely look different by the time you see it on the field.
Granby Grunts continue to be one of my favorite teams.
Can't wait to see how you do in Rhode Island and Hartford this year.
You have made a comprehensive Robot.
This topic was automatically closed 365 days after the last reply. New replies are no longer allowed.