Team 3476 is happy to open the doors to teams looking for a practice field in OC.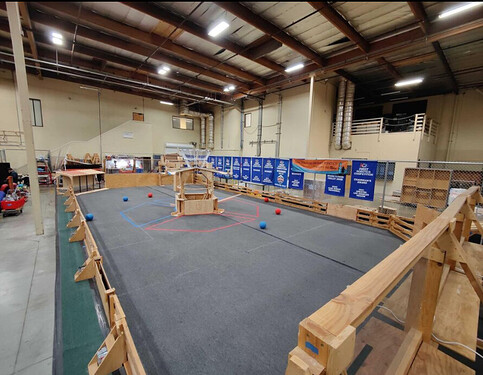 This year we have some additional Covid-19 related restrictions:
-Max 3 teams can be at the field at one time (excluding Code Orange)
-Max number of non-code orange visitors is 18. (if 3 teams are there then each team gets 6 people, 2 teams = 9people/team etc)
-All people at the field must fill out both waivers
-No eating or drinking while in-doors
-A properly fitting N95, KN95 or greater mask must be worn while indoors
-All people at the field must temp check and sign in before entering the field
-Visiting teams will be warned once and will be asked to leave if rules are repeatable broken
Waivers and the spreadsheet to sign up can be found in the link below
https://www.teamcodeorange.com/fieldSignUp.php
Feel free to reach out to @saikiranra or myself if you have any additional questions or concerns.