Team 3674 presents our CAD for our offseason bunnybot Detour. BunnyBots is an annual offseason challenge/event hosted by team 1540 The Flaming Chickens.
The CAD is available on our website.
This year we pushed ourselves to create a CAD model, and then manufacture based on it, something we've struggled with in the past. We created our first custom drive gearboxes, which can be seen here. In the spirit of bunnybots, we had all of the 0.125in plates waterjetted from a decommisioned road sign, hence the name "Detour".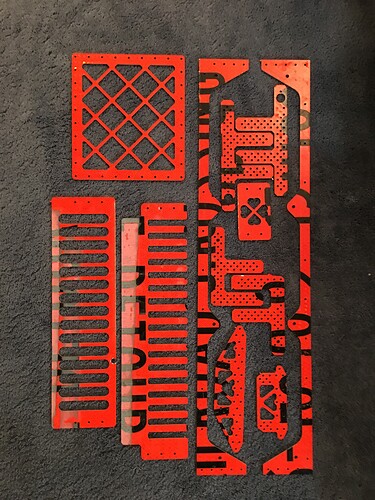 You can see the robot in action here.
Big thanks to our alliance partners 2471, 2374, and 3711 for being such fantastic defenders in the playoffs

If you have any questions about the robot, we'd be more than happy to answer them.