We are proud to present our 2023 robot the Foozi!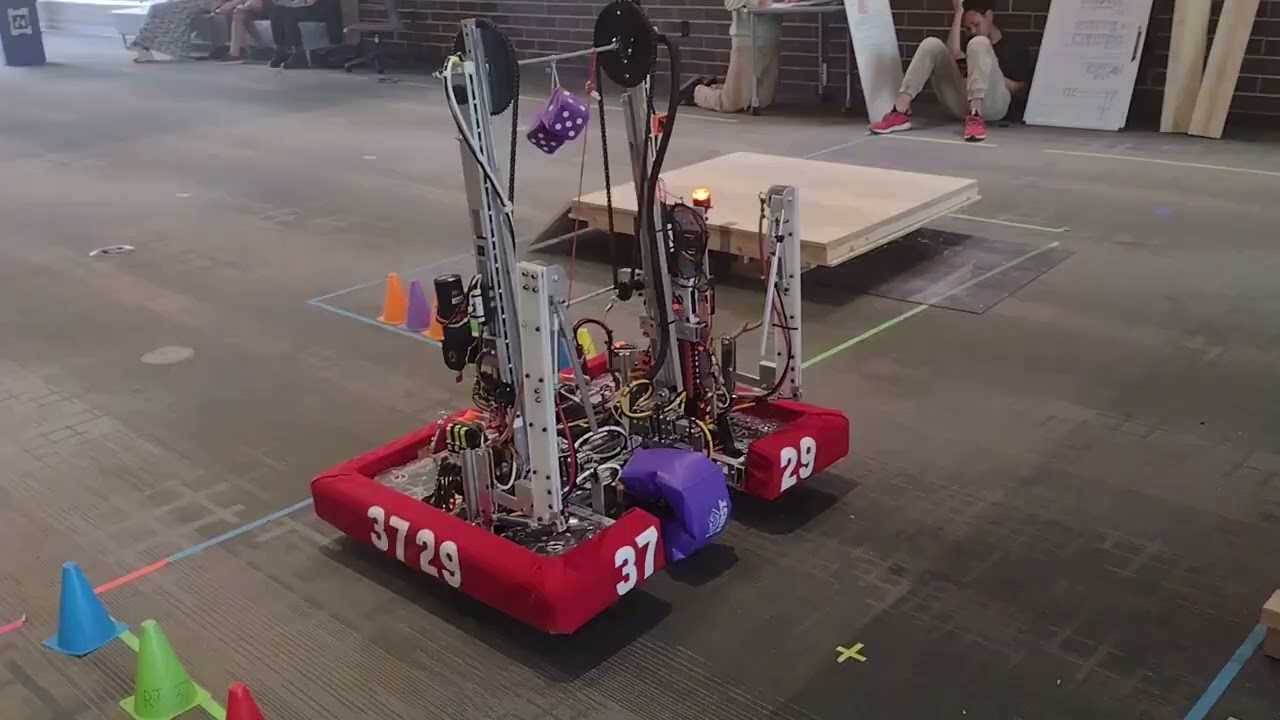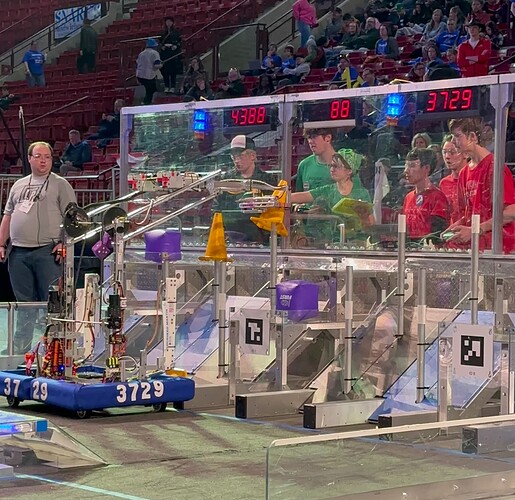 Technical Details
Drivetrain
34x26in frame
L2 SDS MK4i
Eight Falcon 500s
Arm and Extension
Able to score both game pieces on all levels
AndyMark Climber in a Box powered by a NEO 550 on each side
Rev NEOs in a 500:1 moving the four-bar arm
Pneumatically actuated claw
Programming
Command based Java
Auto scoring and substation align using custom dashboard component
Dual camera Photonvision running AprilTag detection on an Orange Pi 5
Odometry based auto balance
Closed-loop trapezoidal profiles for both arm and extension control
Heavy use of WPILib's data logging capabilities
Other features
Four pneumatic pistons on the cone flipper allows for flipping tipped over cones
Results
This was the first year that we have competed at two events and been in both of those event's playoff rounds. We are looking forward to what the offseason brings.
Heartland Regional
4th seed alliance captain. Alliance finished in 3rd place. Thank you to our alliance partners 2357 System Meltdown and 2197 Las Pumas.
Innovation in Control Award winner
Colorado Regional
8th seed alliance 2nd pick. Alliance tied for 7th/8th. Thank you to our alliance captain 1138 Eagle Engineering and partner 3200 Raptacon!
If you have any questions we would be happy to answer them.