Meet team 4272's 10th robot!!
Our robot is named after the master of martial arts, and trainer of turtles: Master Splinter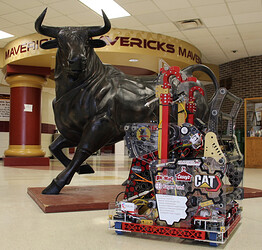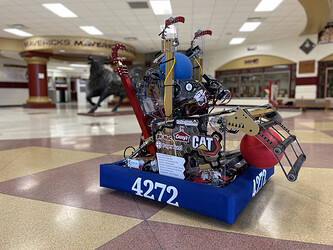 This is our most ambitious creation yet with some of the following features:
-Mk4i swerve.
-Traverse Climber powered by a modified Andymark Climber in a Box
-Fully adjustable hood with a top roller to reduce backspin
-Wide intake to quickly pick up Cargo
Here are a couple of teaser videos:
Team 4272 3 Auto
Team 4272 Climb
We will be competing at:
FIN District Kokomo Event presented by AndyMark (Week 1)
and
FIN District Tippecanoe Event
Look forward to see everyone going to the Kokomo Event.