We're proud to present our 2019 robot, Sirius.
Reveal video: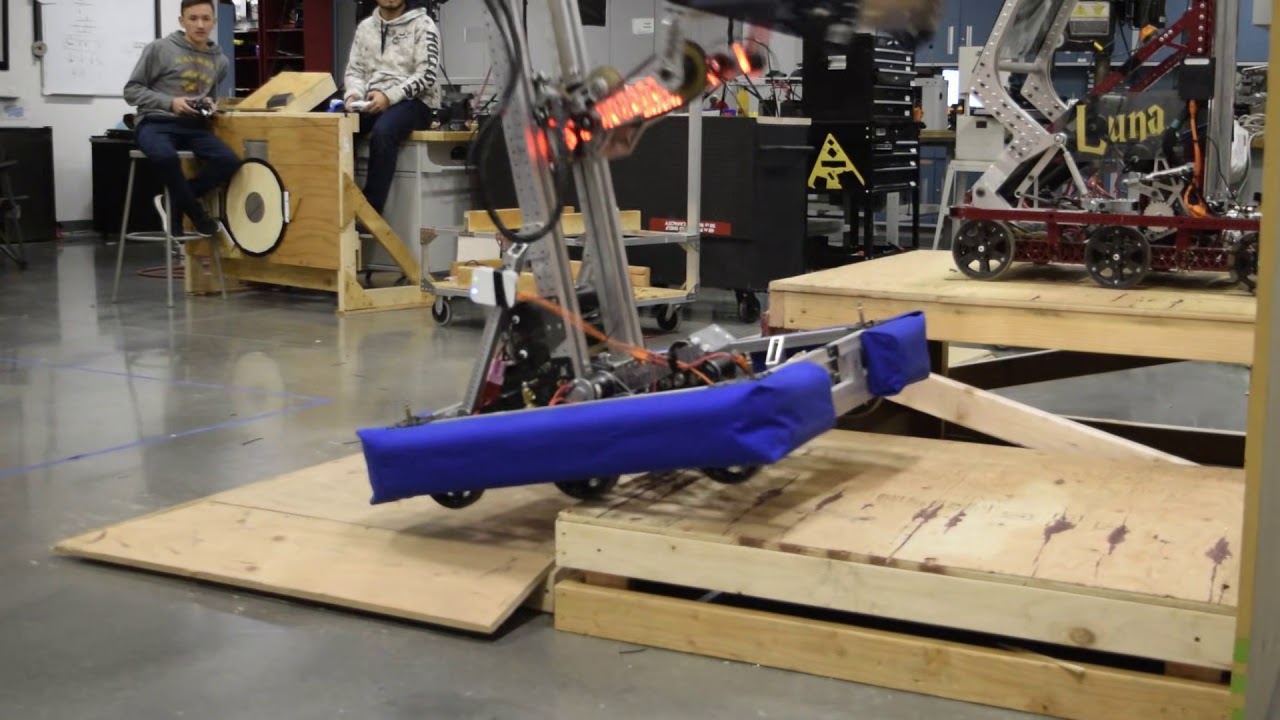 We'll see you at Orange County, Idaho, and Aerospace Valley.
Another great 5012 robot. I love the angular compliance on the hatch grabber, that's a hugely valuable design detail that a lot of teams overlook.
Awesome robot! Lots of unique solutions as per usual from 5012. One question: for your 2nd level climb, it looks like you're only doing it with your elevator fully extended. Is that required for your climb or did I miss something? If it is required, are you ever higher than your alliance wall while on the hab during that climb?
It is not required. Footage of full height elevator was from early tests of the maneuver. Later runs put the elevator significantly lower.
Super excited to see it in person at OC!
This topic was automatically closed 365 days after the last reply. New replies are no longer allowed.