Team 5254: HYPE 3D Printed Prototyping Resources
Here is a system we developed in the offseason to make prototypes more efficient to adjust and power. The system uses a variety of 3D printed sliding bearing & motor mounts to easily mount shafts and motors to either 1x1 or 2x1 tubing and is an extension of already existing VEXpro items (Ex. single reduction clamping gearbox).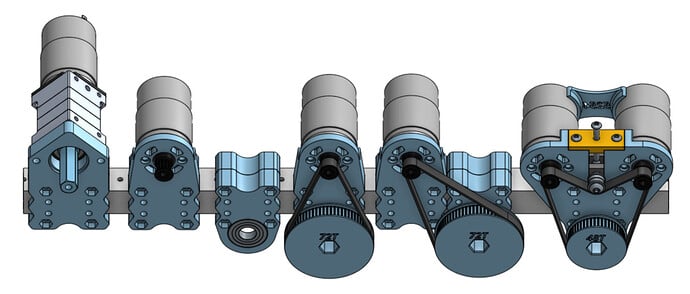 1" Side Bearing Mount: Same spacing as the VEX side bearing gusset and clamps around a 1x1 tube.
1" 775 Mount: Clamps onto 1x1 tubing and mounts a 775 style motor for use with a GT2 belt.
1" VersaPlanetary Mount: Clamps onto 1x2 tubing and mounts a VEX VersaPlanetary.
1" & 2" Dual 775 Motor Mount: Clamps onto either 1x1 or 2x1 and allows for 2x-775 style motors to mount using a single GT2 belt using a sliding bearing tensioner.
The Side Bearing Mount and 775 Mount can be combined together in a variety of ways to get different belt reductions, as shown in the drawing below.


Drawings and Examples
Side Bearing & 775 Mount Drawing
Intake Example
1" Dual 775 "Gearbox"
Accessories
Snap-on Hex Spacers: Spacers that you can add or remove from a hex shaft without having to remove anything from the shaft.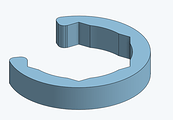 3D Printable GT2 Pulleys: 1/2" hex bore pulleys for 3mm GT2 belts from VEX.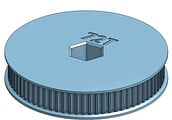 Links:
HYPEBlocks
Dual 775 "Gearboxes"
Snap-on Hex Spacers
GT2 Pulleys
These were all printed on a combination of a Prusa i3 Mk2S & Mk3 so some tolerances may need to be adjusted for your own printer.