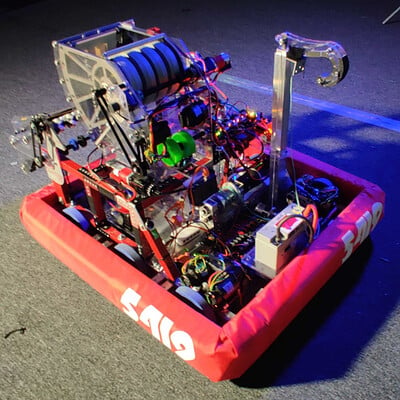 Features
16 ft/s drivetrain
8000 rpm shooter capable of behind-the-trench shots
Quick solo climb
Programmed in Kotlin
I really like this robot.
Ooh! Another team that uses kotlin!
Love it!
We use kotlin too! Cool to see we aren't alone!
Nice work! Can someone post the unblurred picture?

A few videos of the 5419 practice bot that show some of the robot's capabilities. This version had a 3x775pro shooter which we upgraded to a 2xFalcon on the comp bot. Hopefully these bots can see competition one day
cycling practice

full field shot practice

shooter sequence slo-mo

Really awesome looking robot, congrats
This topic was automatically closed 365 days after the last reply. New replies are no longer allowed.