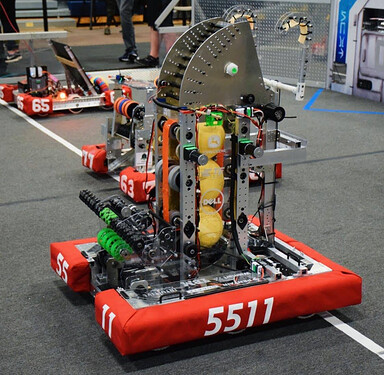 -Robot is entirely designed, fabricated, and assembled in-house.
-Custom 6wd west coast drivetrain 4 NEO
-Custom 2 NEO ss flipped gearboxes (16ft/s).
-24" wide vectored intake
-Fully autonomous 5 ball magazine. Flat urethane belting on crowned colson wheels.
-Hooded 2 NEO long distance shooter
-Singe Stage climber.
The robot went 18-0 through qualifications and playoffs this past weekend. We plan to improve accuracy, shooting speed, climbing, and autonomous before our next competition (NCASH Week 5).
Also hoping to make the long shot more consistent.