We didn't want to spend a ton of cash to fill our intake with ThriftyBot Intake Wheels so we decided to model our own.
They're designed to be modular allowing for easy repair of individual parts in between matches. Bolted together with 3 x #10-24 Bolts and 3 x 3/8" #10-24 Nuts for easily assembly and disassembly.
Let me know if anyone runs into issues with the prints. I've included n STL file that prints one left and one right wheel as well as the two individual STEP files.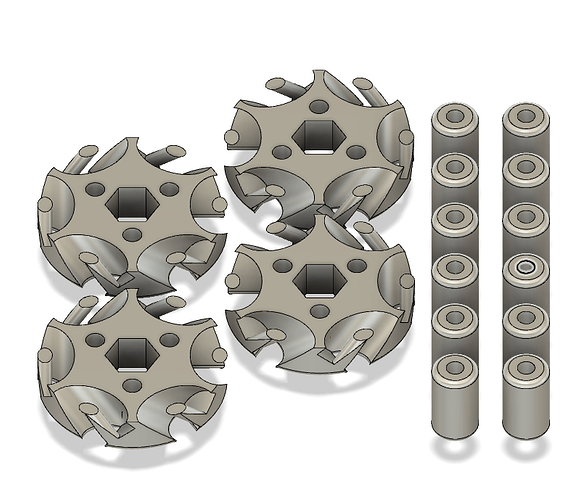 5546 Mecanum Intake Right v1.step (464.2 KB)
5546 Mecanum Intake Left v1.step (466.1 KB)
5546 Intake Wheel Set.stl (3.4 MB)
(P.S. I haven't printed these yet, will post pics of final product when I do)