Team 6560 is proud to present our 2023 Robot: Thomad the Swerve Engine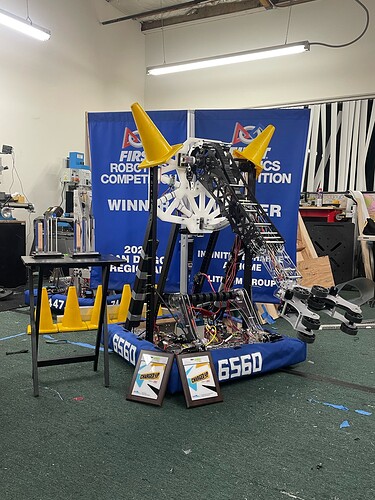 This was the first year where we were able to finish the robot within 4 weeks and we were able to powder coat and tint our robot.
In the Orange County Regional, we were teamed with alliance captains team 3476 (Code Orange) and team 6220 (The Golden Griffins). With this alliance we lost in a hard fought final against alliance 3, led by team 987 (the HighRollers). We look forward to competing again in the San Diego Regional (Week 4) and the Las Vegas Regional (Week 5).
Make sure to check out our reveal video here: Team 6560 Charging Champions 2023 Robot Reveal - YouTube