After a relatively disappointing performance at the Orange County Regional, things started to come together for Team 7042 at the Aerospace Valley Regional last week, where we won our first ever Regional alongside our friends and alliance partners 7157 and 4414. We've been working hard to make significant improvements for Champs, and this will be the first time any student team members have attended!
Here is a teaser video showing our recent efforts and having some fun with fire. Introducing Wyvern!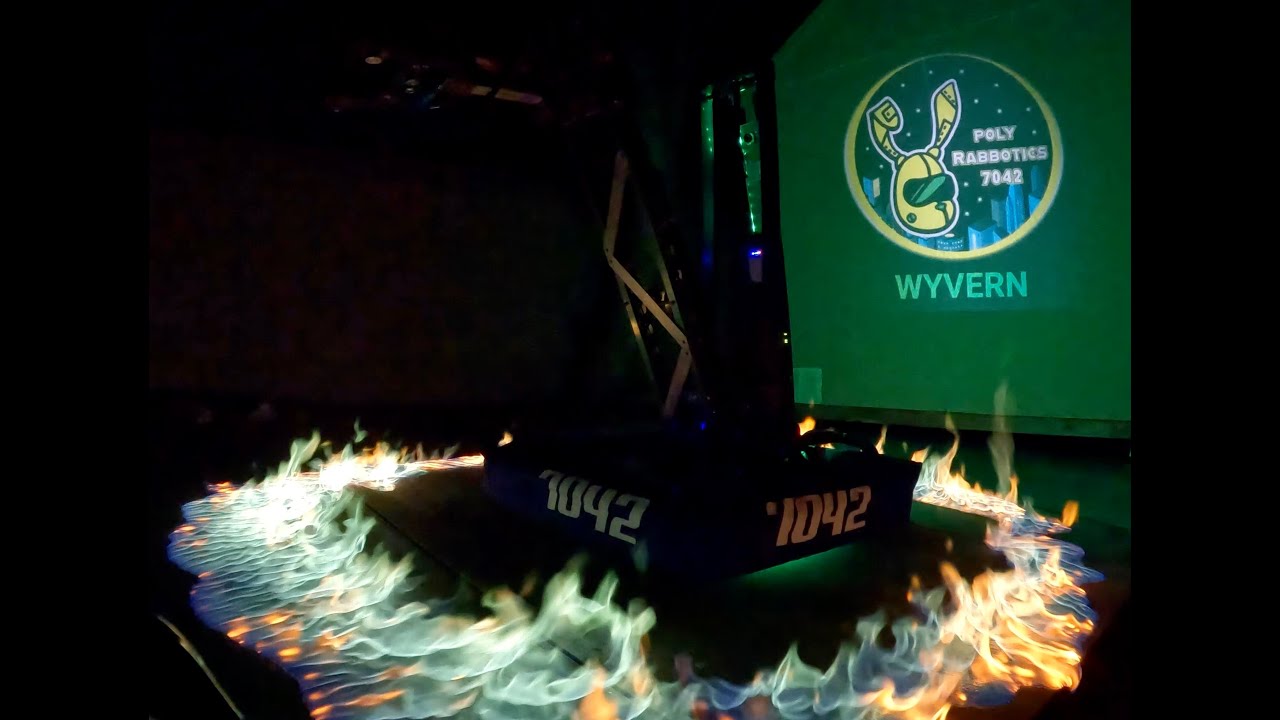 We are currently working on a great Champs Robot Reveal video, coming soon!