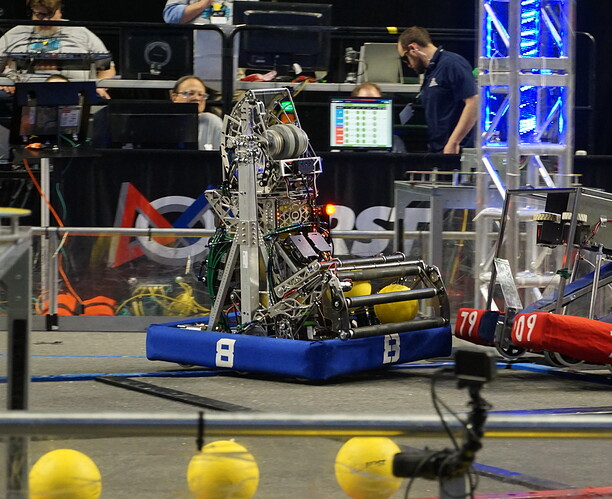 6x Andymark Hi-grip wheel west coast drive powered by 4x Falcon 500s. Theoretical top speed of 13.5 ft/sec.
5 ball linear indexer with "V" configured belts for internal ball singulating
Virtual 4-bar intake utilizes stationary sprocket and chain system to fold inwards when stowed or impacted
Uses a pneumatically adjusted hood with 3 positions and 2x NEO motors to consistently shoot power cells from anywhere between the front of the control panel and the target zone-
Telescoping climber enables sub 5 sec. climb when the switch is tipped or stationary
Limelight provides the distance to the target, enabling our shooter to determine an appropriate target flywheel velocity
LED animations enable better driver and operator synchronization used to indicate bot alignment, climber lock, power cell pickup, ball launches and more.
We are looking forward to competing at Monterey Bay Regional and the World Championship in Houston after qualifying last week. Reveal video will come out soon, so stay tuned!