Team 8576 is growing rapidly and is in need of experienced mentors in all areas, CAD, programming (Java), outreach, mechanical and strategy.
The team is entering it's third in-person season and it looks like there will be 30 to 40 new team members on top of the 90+ from this past season. There were only 3 Seniors this past season, part of the school's first graduating class.
8576 works at the Robert Shaw STEM Center in Katy, on the western side of Houston Texas along with 6 other teams from the same school district. In addition to shops for each of the teams, the STEM Center has a full-sized (metal) field perimeter, a shared machine shop (with a lathe, a large mill and a CNC router) and shared classrooms. They used these facilities to good effect by getting a week and a half of practice with the competition bot before their first competition where they ended up ranking 4th, paving the way for them to advance to the District Championship where they worked with 118 and 3005 to win the FiT Championship.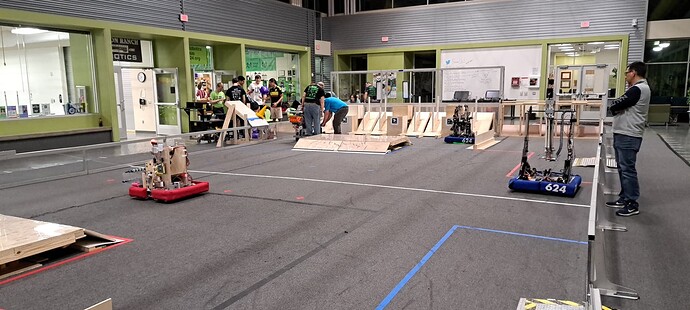 It would be appreciated if mentors can contact any alumni who have moved to the Houston area and are open to an opportunity to mentor a very motivated young team. Alternatively, we would be open to mentors operating remotely. Please DM me if you are open to this opportunity.