I recently bought an old Kwikbyte driver station used in the 2009 season, I have a cRIO based robot that I wanna control using it so that I don't have to get out my laptop every time I want to use the bot.
However, I can't seem to figure out how to change the team number on the DS. I've sifted through as much documentation as I can find in two hours , the closest thing I got was Kwikbyte's documentation for re-imaging the unit.
I can't figure out if changing the team number is part of the imaging process. If anybody has any idea how to go about this I would greatly appreciate it.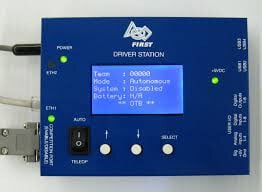 I know I could probably set up a pi to do the same thing but I figured that'd be more effort, and I have a thing for old frc hardware anyway lol