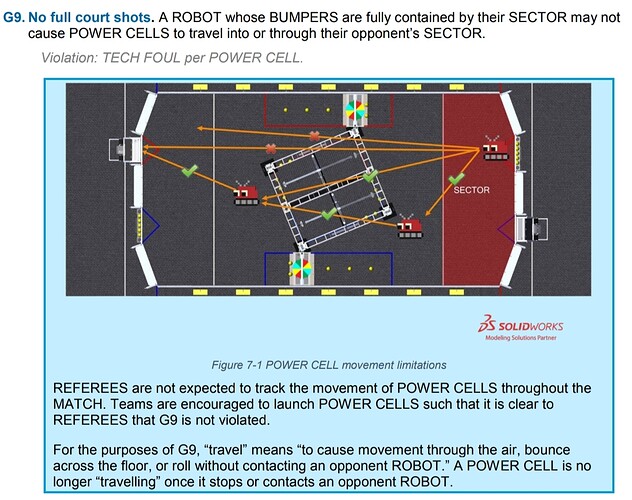 Say there are 2 robots on the blue alliance, A and B. If A picks up a ball in the blue sector, and propels it Into the center of the field, where B proceeds to push it through the trench and into the red sector, the ball would never have stopped traveling per the definition of traveling in G9.
Does this mean that the blue alliance would receive a tech foul?
EDIT: Fixed the colors.