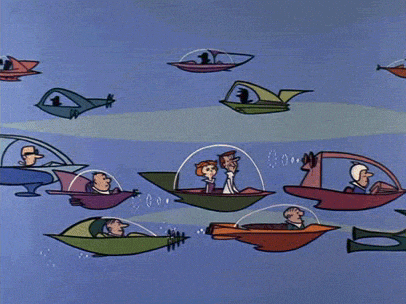 The MARtian got a little hung up in intergalactic traffic this week and didn't have much time to write. Here's a quick overview of last week, and an even quicker look at MAR FMA's Week 3:
Week 2:
Mt. Olive
Congratulations to 2577, 222, and 6943 for coming away with the event win. Shoutout to 2577 for winning the event as a first time alliance captain, and to 222 for being one of the fastest scorers at the event.

1403 was awarded a much deserved Chairman's win, and 6016 will be competing for EI at Lehigh.

Other promising robot performances: 25, 303, 1923, 5992

Let's just ignore the scoring error, 40 minute delay, and changing outcome of that semifinal match…but hey, at least all the matches were the correct length!
Westtown:
4342, 1640, and 2191 fought from the 2nd-seed alliance to capture the event at Westtown. 4342 captained the alliance and earned their first blue banner since 2017. 1640 came away with two blue banners after winning the Westtown Chairman's Award, too. Congrats as well to 272 for winning EI!

Other promising robot performances: 834, 1712, 5404, 5407, 5420
Outside MAR FMA:
1676 kicked some New England bot at the NE Waterbury District Event. They won the event as captain of alliance two along with 230 and 3675, knocking fellow MAR team 3314 out in the quarterfinals. They came away from the event with a blue winner's banner, the Safety Award, AND the Entrepreneurship Award (both awards they also won there in 2018). Let's see if they can continue their success at Bridgewater this weekend.
Week 3:
Bridgewater-Raritan:
Debuting robots to watch: 56, 3637

Not their first DEEP SPACE rodeo and looking to show MAR FMA Bridgewater how it's done: 303, 1676

Culture Changing Award contenders: 11, 303, 1403 (Already won Chairman's), 1676, 3637
Springside Chestnut Hill:
Perennially formidable: 103, 225, 747, 2168 (NE)

Rising Stars: 2180, 5404, 5407

Culture Changing Award contenders: 433, 708, 1218, 2729
Outside MAR FMA:
2590 took the trip up to Utica with 2607 to compete in the Central NY regional. 2590 is currently ranked 15th with a record of 5-4-1. They had a slow start at Mt. Olive last week so lets see if they can turn it around again. 2607 is ranked 6th with a record of 6-4!