Lol, yep. My CD logo is now all white. No CD at all.
iOS may have a lot of problems but at least I can get distracted for hours on CD without worry of the shortcut icon disappearing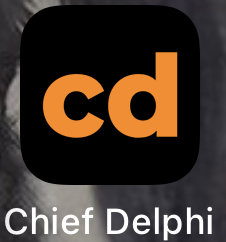 The CD icon is just trying to catch up with @Ether on their intergalactic journeys.
It's trying to tell you "if you won't get away from CD, CD will get away from you instead".