Those 11t pulleys are going on our intake and shooter tomorrow. Very excited, these are awesome products folks.
Just another bump here, updated the stock status page this morning. We got a bunch of tracking numbers last night for various things, so should see just about everything come back into stock by next week - Stock Status page link
I can smell this picture…
Stock Status updated today, we got hex bearings and clamping bearing blocks in yesterday so we're working through those backorders here yesterday and today.
We've also got a new item up for pre-order today. After seeing teams having issues with plastic molded swerve wheels and having some experience with 3" wheels on a swerve, we've got a wheel that looks to be performing pretty nicely in testing -
The big feature with this wheel is you can use a 1" wide tread, which a lot of teams already have or can purchase in pre-cut rolls. Having as wide of a tread patch as possible contacting the floor is what this wheel is all about.
We've also got a tread template linked on the website and I'll get a video up this week on how to use it and install the wheel. It's a simple 3D print that lets you cut and drill the holes for the tread strips for this wheel.
The rate at which you develop products @Ryan_Dognaux is truly unbelievable!
Yet another fantastic offering from The Thrifty Bot.
Love these wheels, it is cool to see teams having the ability to evolve COTS modules in different ways.
Would you be able to comment on if they integrate with MAX SWERVE? It looked like they will, but I wanted to triple check before I pre-ordered.
Yes, they work with the REV swerve module

Appreciate it! We had someone ask if the template works with both blue and black 3 ply treads - yes, no issues with either type and they both work fine with the wheel in the module.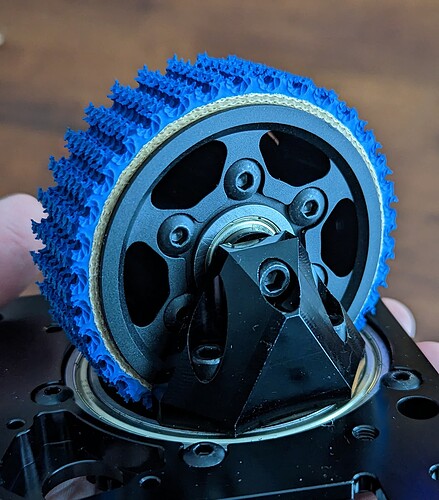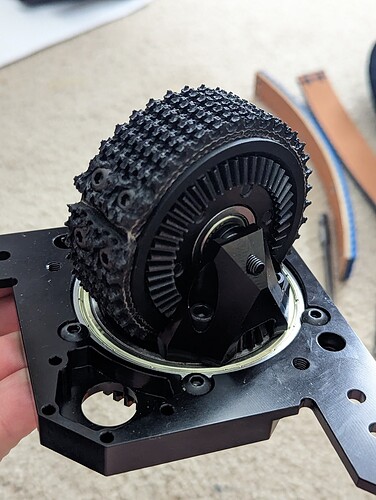 Stock status page updated, we got all our endmills in yesterday and got those backorders shipped out as well.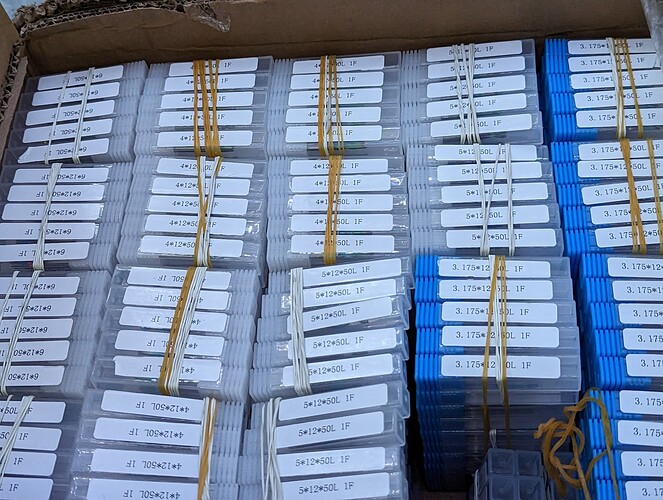 Apologies if this has been asked before. Is there any way to purchase ELEV-SPRING-001 individually? I know its a hassle but we are in need of a few of those specific pieces.
I'll get this listed up tomorrow on the website along with more of the individual elevator components. If you'd like just PM me and let me know how many you need and I can create an invoice for you to make sure they ship out tomorrow.
Thank you so much! I'll PM you right now
All pre-ordered 3" swerve wheels are shipping this afternoon and we have some stock right now with more en route.
We finally got our 1" wide black neoprene tread in today and that works well with the 3" swerve wheels shown above. Multiple teams have ran this configuration in events now and had the tread hold up through their entire event without failures. We have more wheels showing up today as well

We bought some tread and it seems to be 7/8" instead of 1". Is there any chance we received the wrong tread or is it just supposed to be a little small?
PM me the order info, I can check it here. We've had an odd tread from time to time - earlier we had one that was a little wider than 1.5" as well.