This post has been a long time coming. Some folks probably know who we are and what we are all about but others might not so let me introduce any newcomers to The Zebracorns.
The Zebracorns (Team 900) started competing in FRC in 2002 (technically the name was "Team Infinity" back then). The team was started as a partnership between mentors and students at the North Carolina School of Science and Mathematics with the goal of introducing students to engineering principles through practical application. The team has since opened up membership eligibility to include students from the local community. Durham Public School students, other local public school students, private school students, and home school students are encouraged to join the team. The team now openly recruits students from all over the triangle area and routinely has over 50 student members (we don't yet know what that count will be for the year).
The mission of The Zebracorns, a FIRST® Robotics Competition team, is to inspire and empower students across North Carolina to be exceptional innovators and leaders. Our students and adult mentors work together to learn and apply real-life multi-disciplinary skills, fundamental engineering techniques, and cutting-edge technologies through a creative design process within a culture of personal and team excellence.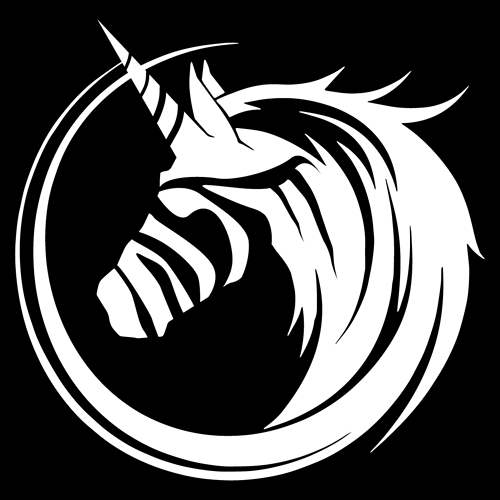 Our Zebracorn mascot, though a bit fanciful, has a significant meaning. Our team was founded in a boarding school in Durham, The North Carolina School of Science and Mathematics, whose mascot is a unicorn; however, our team is made of students from various schools around the area and home-school students. To represent this diversity, we added stripes to the original unicorn mascot and created the Zebracorn (upon the chance of some re-branding).
We work out of our space in the Mechantronics Lab at the North Carolina School of Science and Mathematics. The lab is in the Hunt dorm (it's a residential high school - some of our students live on campus!) and we share the space with robotics classes, programming classes, occaisionally the rocketry team, FLL teams, and FTC teams.
Our biggest sponsor (don't worry, other sponsors will get their own posts later, we know some of you are watching), by far, is the NCSSM Foundation, an entity founded in 1979 to support the mission of NCSSM. The North Carolina School of Science and Mathematics Foundation has been organized to operate exclusively for charitable and educational purposes, including, but not limited to, receiving, administering and granting funds for the support of the academic and educational programs of, and any other phase of operation or program of, the North Carolina School of Science and Mathematics, as the Board of Directors of the NCSSM Foundation in its discretion may deem appropriate for the advancement of education. We can't thank these folks enough for literally everything they do to enable and support us. It's a tremendous amount of work and we're humbled by it.
Ohh and we like to use ROS… and talk about it. We're also big fans of neural networks and doing interesting things with them. Feel free to ask us questions about it! There will definitely be more posts about it as we work our way through the coming season.
So what's up with this post then?
Well… in true Zebracorn fashion, we are experimenting with what it means to have an open build process for the 2024 season (and possibly beyond). We already go above and beyond with sharing a ton of information with everyone, including teams all over North Carolina and all over the world so we are embarking on this effort as an extension of that work.
Does this mean The Zebracorns will be an Open Alliance team?
We don't know yet but we are hopeful we will be considered and plan on applying. Even if we aren't considered one, we are going to document quite a bit here over the coming season, including opening our designs, our ideas, and our code.
So what do The Zebracorns have to share today?
Ohh do we have some truly cool stuff for you today. We've got a long overdue revision to our very popular battery whitepaper (ZebraPower 2.0 - The Zebracorns's Battery Paper Update). We also have an update to our ZebraSwitch paper (Zebraswitch 2.0 - The Zebracorns upgraded Ethernet switch paper). They have their own threads but we're happy to answer questions about them here too and felt like the combination of the two would be a pretty great way to kick this off.
We also released a paper from design and research work that one of our recently graduated seniors worked on this past year as part of the first ever cohort of the EE4300 Topics In Engineering - Robotics Design class at NCSSM: 2023 Intake Design Report
That's all for now but you can expect more from us very soon. We are hopeful we can do about one post every couple weeks in the pre-season and average about one per week in build season. We've got a lot to share this coming year and we're excited to share it with all of you. If you have questions then feel free to ask below.
Most of the posts here will likely be coming from Marshall (yeah we know, but he's already on CD so it's easier on us to get him to post) but the work going into those posts is coming from a lot of mentors and students and they'll likely be posting and answering questions too so you can probably expect to see some new characters from time to time. While many of the posts might say "marshall" is the author, please note there is an army of people in striped pants writing things and contributing!