A few days ago @benjierex, Head of Engineering from my team, posted a swerve drive he made. I decided to also model a swerve drive.
I decide to take things one step further and design a shifting swerve module. I decided to reduce a stage from the swerve by putting two different pinions on the Falcon motor and have the two pinions go to the dog gears.
The module's general design is very inspired by WCP and SDS MK2 swerve modules.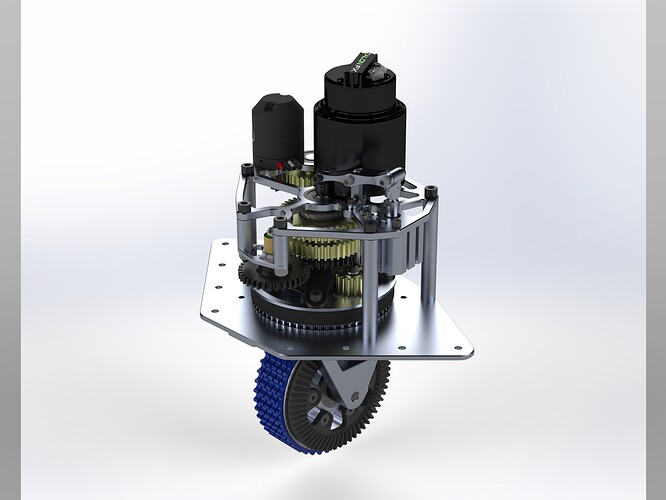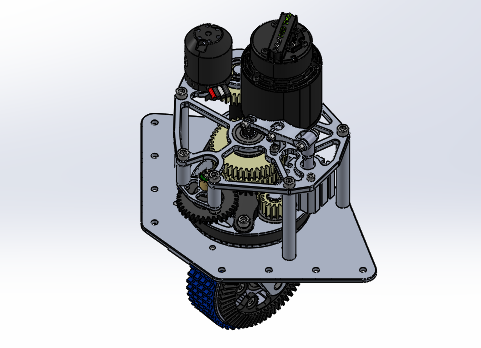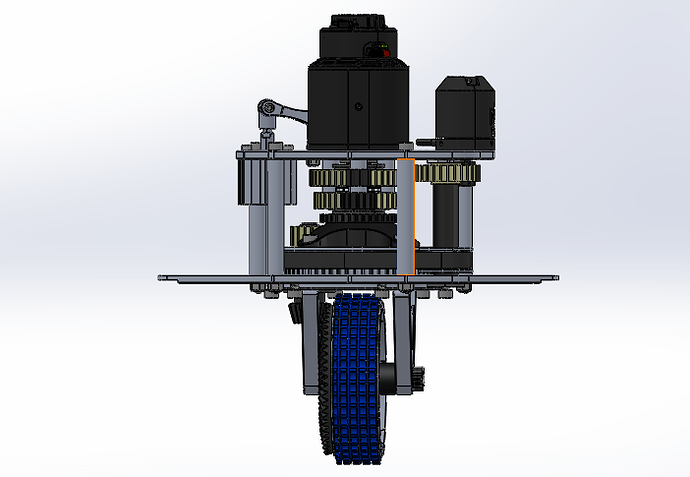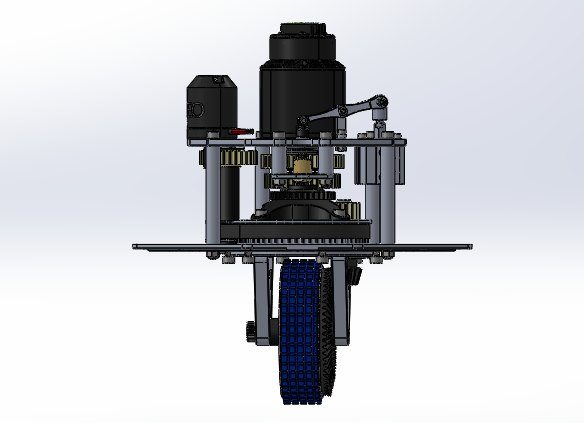 Specifications:
Weight: 1.87 kg / 4.12 lbs
Size: 175mm x 175mm x 268mm / 6.9" x 6.9" x 10.5"
Drive:
Falcon 500 Motor
1st Gear:
Gear Ratio: 11.73 : 1
Free Speed: 9.49 ft/s
Adjusted Speed: 8.45 ft/s
2nd Gear:
Gear Ratio: 6.10 : 1
Free Speed: 18.27 ft/s
Adjusted Speed: 16.26 ft/s
Steering:
Neo 550 Motor
Gear Ratio: 19.26 : 1