Individual Kits Here: https://www.thethriftybot.com/bearings/Thrifty-Elevator-c141418354
We've been working on this one for a while now. Very happy to finally release it and open up pre-orders. Parts have been in production and we'll start shipping kits out in December. I'm still getting everything 100% buttoned up on the website there but feel free to ask questions. We'll have some other assembly videos ready when kits start to ship out, but the assembly guide PDF and CAD files are available today.
Features include:
Single piece aluminum bearing blocks made from 1/4" thick aluminum. These allow for 1/2 inch horizontal spacing between stages and no vertical travel lost due to bearing block geometry. These include locating features on the back so teams can easily clamp them to tubes and transfer drill the mounting holes.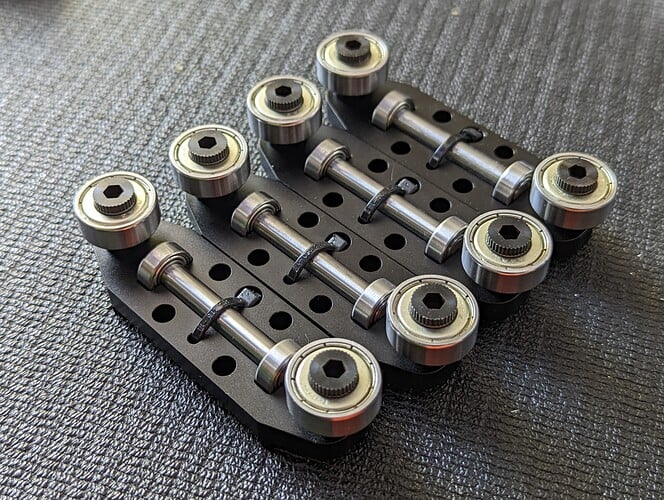 Solid steel chain attachment stud block allows for easy installation of 25H chain. These posts are sized to be as thick as possible and still fit between the chain links. During assembly I found it nice to just be able to pop the chain on / off or just let it sit on the posts while running it around the entire system for sizing purposes.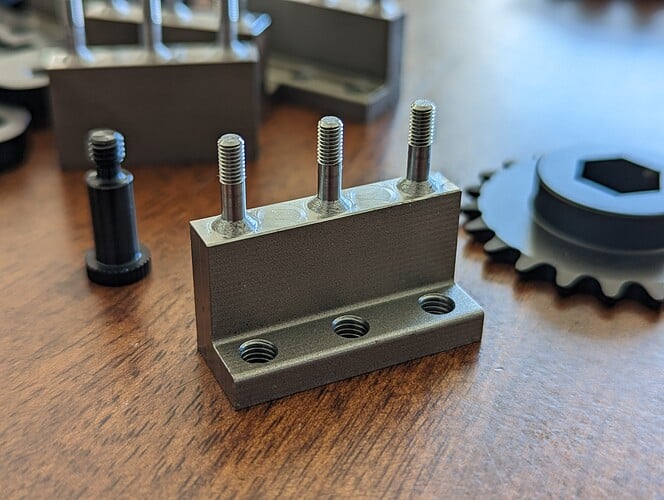 Integrated support for constant force springs that help offset the weight of your sliding stages. This kit comes with a 50" long spring with 16.5 lbs of pulling force to offset some of your elevator's weight.
Easy CAM tensioning system allows for quick dyneema cable tensioning as needed. Simply use a 1/2 inch wrench and run your dyneema cable thru the CAM pulley that includes a pass thru slot for your cable.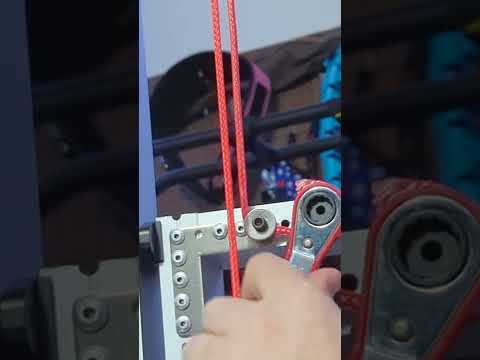 2.5mm thick elevator gussets sized for #

10

hardware. One thin profile gusset to ensure bearings can easily travel in multi-stage elevator setups.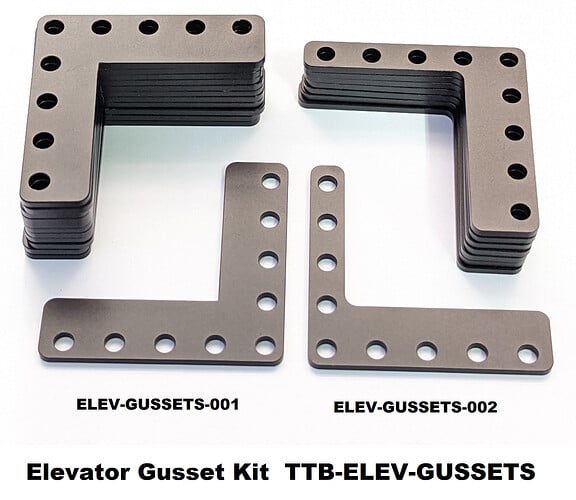 Anyway, that's all I can think of right now. Feel free to ask questions and we'll try to answer them. We'll be doing free shipping on the elevator kits that are ordered during the pre-order period. Appreciate the support