Not certain why (actually, I do…but, it's a tale for another time), but this is becoming a "thing" in our team.
We have always been on the lookout for catching our team number in the wild.
We are now looking for anyone (especially FRC members) posing "Thumbs Up".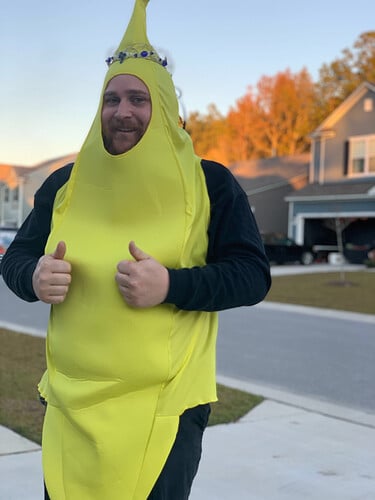 We would enjoy seeing others capturing the thumbs up in the wild.
Or, share your team's obsessions…err…preoccupations…weird habits.
The Banana suit with the princess crown…only @RedLeader342 can explain it.