@Brandon_Martus can we add a

react for posts?
I just wanted to say how much I appreciate the reasonable sound levels at Tidal Tumble. It is easy to communicate with people anywhere in the venue. I couldn't measure anything above 80db. My voice is intact. My ears are not ringing.
Simultaneously, the playlist slaps. Gotta love any playlist that features The Strokes.
Imma just say it the way I feel it:
Tidal Tumble has the best volunteer food out of any competition I've volunteered at.
And one of the best MCs.


We rewatched some of the commentary, and it was hilarious. Low scoring matches especially were fun to listen to.

Really appreciating that only the mics are getting fed to the stream broadcast - much easier to have it on in the background, no rights issues, etc.
I think that is @Leap on the mic keeping it real with the slower matches
Wish I could take credit, but it's currently all Andrew this weekend. I'll be on mic at Beach Blitz next weekend though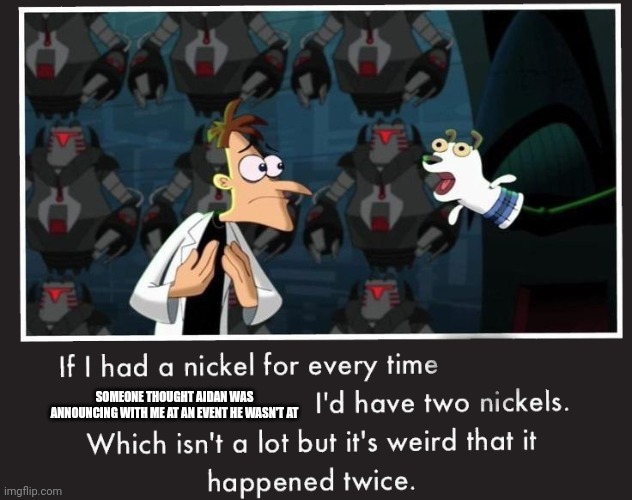 Stoked to be back for day 2! Matches start at 9:30: https://youtu.be/vc-SsCJsuIc

Thank you 4414 for the fantastic offseason event, congratulations to you and your alliance members, 359 and 4, and to the finalists 696, 7157, and 687.
Great event! Fun to test out both FRC Queue and Double Eliminations (first time for both for me).
Was super cool to see what @anshul, @jjsessa, and team can do in just their second year. For almost the entire event, everything was as smooth as can be. I'd love to see more teams make their way to Tidal Tumble next year!
And I promise we'll try out hardest not to host TT and BB back-to-back next year – we tried, I swear, but we'll all put our heads together and see what we can do.
My only gripe: if I don't hear the 30-second warning sound until next year's Tidal Tumble, it'll still be too soon.
Kudos, all!
Thanks, Jared, this year was a ton of fun! The whole thing couldn't have happened without the incredible support from you and all of the other volunteers.
This is a killer community, and I'm grateful to be a part of it.
Can't wait for next year
I couldn't have dreamed a better first time volunteer experience. Everyone on and off the field was just fantastic, and I really look forward to going next year. Thanks 4414 for putting this amazing event together!
We've secretly replaced Jared's ringtone with "The tides coming in, wah hahahaha". I'm sure he'll appreciate it
Once again, Tidal Tumble remains an absolute blast. 3512 had so much fun this weekend running 2 robots, seeing all of our old friends, and letting the new kids get to experience the FRC magic first hand.
Thanks again JJ, Anshul, and the whole planning committee for hosting such a smooth running and high quality event. Congratulations to the winning alliance of 4414, 359, and 4.
We'll see you again next year!
P.S. Beach House Tacos on the pier makes a killer breakfast burrito, @josh.tucker can confirm!
Beach House Tacos
can in fact confirm, was a great way to start off Sunday
On another note, this event was awesome! Really enjoyed the vibes, was great watching the competition, and I had a wonderful time learning how to referee from a very experienced crew. Add in how close this event is to my house…well, safe to say I'll be back for another year

The fried banana there is 🤌