Our team is looking to use timing belts for a 3:1 reduction of 775pros, but we were worried about the contact of our belts and pulleys.
Here's what it looks like now: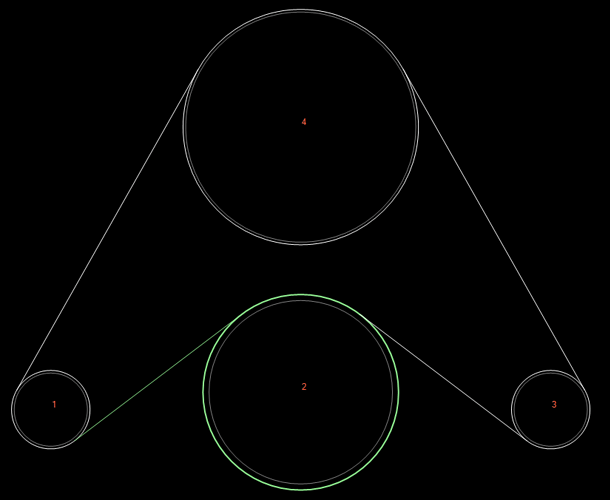 1 and 3 are 12T, 4 is 36T, and 4 is an idle tensioner. The system uses 9mm wide GT2 timing belts.
From what I've seen, the general consensus is that wrap angle should be >120. However, even though we have a wrap angle of ~155 on our small pulleys, there are only 5 teeth in contact.
Should I look to increase the contact angle even more? And will 9mm belt be able to handle the load? (we plan to use this for a flywheel shooter)